Training. What is it ? Boring when you are sitting in front of a table listening to someone for 3 days, or dreaming concepts, which are always rejected by your boss!
by  Emmanuel Maindron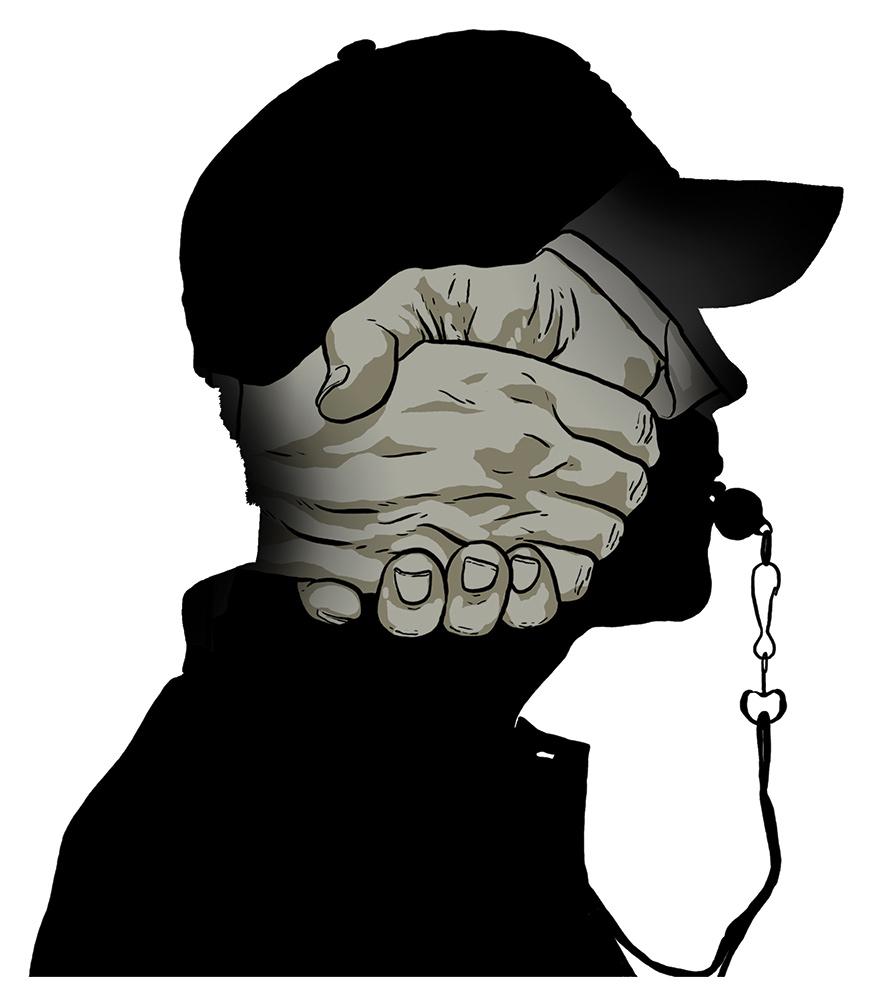 We can say that training in a big room where someone is telling you how to become a seller in 2 days thanks to 10 principles is over. Now we are moving to the next training generation. Interactive, entertaining, adaptable and focused on each individual.
MORE AND MORE INDEPENDENT WORKERS
Every country in the world has a huge variety of training companies and freelance people  in order to help you to be THE BEST. There are more and more workers (HRD, Consultants, Directors) who leave their jobs in order to become independent trainers.
TRAINING IS CHANGING: NEW CONCEPTS MATERIALS
Ten years ago the needs in training were different. People were asking about training for a new software or training about how to improve themselves for selling a new product and the new rules in accountability… Today, everything is different. Your company tries to open your mind, to show you new situations, new challenges… your company tries to give you a global training, not only a product or job training. Even if most trainings are about your job or about how to improve yourself in your current position, it's interesting to underline the important growth of personal improvement training. They are coaches, HRD, consultants, sportsmen, actors… and they come to your company to apply other specialties (such as emergency rescue, music, theatre, sports…) that you don't know, in order to show you the links with your job and to be more efficient in your management!!! They try to open your mind to other worlds and to help yourself in your daily tasks.
COMPANIES WHO WILL SURVIVE IN THE FUTURE ARE THE ONES WHO ENCOURAGE CREATIVITY TODAY
• Maurice Zeldman. Lots of companies hesitate to take into consideration creative training. Training can be about laughter (you can read our article about laughter in our last issue), about how to manage the risk thanks to Emergency Rescue Specialist, about performance (some sportsmen are specialists of the topic). Even if the start of these kind of training is slow the MNC are more and more interested by that and they start to allow a budget for this new original concept.
• Stephen Bunard. Creator of the network Coaching&Com has been working for ten years on the topic «how to speak in public to help themselves to find their own way of communication (words, attitudes …)». According to him the needs in training and coaching are changing. CEOs know that actually, with the new media, they need to speak with total openness. Public opinion is more and more aware about the truth. He is coaching some executive managers to help them explore how to speak. According to Stephen Bunard, it's important to speak the truth and to communicate with honesty. The goal is to work on the message, on your body position (thanks to synergology) «The times where everything was under control are over!» We need to coach to control our words and what we do.
• Luc Teyssier. Luce is CEO at Pygmalion Communication, organizes training and coaching sessions (individual & groups). He's doing his job by using an approach based on behavior. For him an actor plays a character in a good way when he adopts his accent, his way of walking … He does the same with his «students» to give them the «key» to their way of being. He gives us an example. Some employees didn't understand that some colleagues can see them in a different way that they would like to be perceived. Thanks to this approach they can understand better that their body (or words) can give to other people a meaning that can be interpreted in a different way by others. According to Luc Teyssier our body is an instrument that we need to know.
EVERY PROBLEM HAS A TRAINING ANSWER!
Actually we can notice some creativity on short and often one-shot trainings. Companies use the words «conference», «team-building» but step by step training professionnals create programs for all kind of companies. Doing an oral presentation is impossible for you? Doesn't matter. On Internet you can find a training with an actor and for a week you will do exercices with him (and other people with the same problem) to learn how to speak to your colleagues. You don't succeed in your management because no one takes you seriously enough? Don't worry, there's a training. A cook (often retired) will bring you in a kitchen during an entire week and you will learn with him how to manage people with stress and authority. So, in a word, concept and content are actually linked in a training. It's necessary to find new concept to the training in order to obtain, in addition to knowledge, aptitudes and experiences.And that's sure a classic lesson to learn Excel is easy and you can take it, but a classic lesson to learn how to move, how to speak … is complicated!!! Employees are looking for new experiences, new feelings, they want to discover new fields, things that they never do… They need to be surprised and entertained, as if they were watching television.
TRAINING NEW GENERATION
But this evolution is normal. If you take «Marketing» as an example. This topic has, in a first time, considered the consumer has 'passive' by giving him information about a product. It was focused on the product not on the consumer.  Actually, companies are focused on the consumer. The client is «consumer-actor». He interacts with the companies and marketing people need to be creative to seduce them and to create needs… It's the same for training. Employees are the heart of the company. They want to draw their own professional path. We are spending a big part of our life inside the company. In this way people are asking more and more things to the companies. They want to obtain consideration, they want more than «just a job». They want to share feelings, moments, experiences… So here we are in the new generation training. The one where the employees are in the heart of the training. Training needs to be focused on them, designed for them, and give them new sensations. Training needs to consider them as men/women and not just as employees.
COACHING IN THE WORLD
Coaching concept was born in USA and Canada. Created for companies, coaching is actually applied to the daily life in USA. You can have a coach to help you go shopping, do sports… In this way USA are still in the 3rd generation of training. Personal training (the one where you train yourself for your personal life). In Europe we are just in the second generation. Companies are moving from old trainings to this new kind of coaching.United Kingdom, according to ICF (International Coach Federation) has been developing this training since 2002. Actually, coaching represent 30 – 40% of the training budget of companies in UK. In Russia, this market is growing really fastly, 20% by year! This evolution can let us think that the Eastern Europe countries will be a huge market for coaching. According to the website: DualExpat.com "Asia, where lives 60% of the world population, has just 10% of the planet coaches, an opportunity for this profession. At the opposite, in Australia there is 1 coach for 7500 inhabitants (most significant ratio in the world)."
COACHING THE FUTURE
Companies are becoming ecologic, social, humanitarian. Training will move in a new concept. It could offer, in the next decades, to go to other countries to help people, to clean beaches, to learn how environment is important… It already exists but it's one shot operation and not considered as training. Companies are the most important actors in our lives because they will help us discover ourselves thanks to experiences and activities that we will never do otherwise.
[W  coachfederation.org    zeldman.com/emzee]
Illustrations by Jan Feindt, Pardes Hanna – Karkur, Israel
Published in the hard-copy of Work Style Magazine, Winter 2011