If work in Tokyo is a tough experience due to the many hours worked, for all employees the first test they must pass is to reach their workplace.
40 MILLION PASSENGERS DAILY
With a population of 35 million, Greater Tokyo is the world's biggest metropolitan area. Public transport within Tokyo is dominated by the world's most extensive urban rail network (over 130 lines, over 2,000 km of operational rail, over 3,500 km of unique daily services and over 1,000 stations) run by a variety of operators. Forty million passengers use the rail system daily with the subway representing 22 percent of that figure with around 9 million using it daily, making it the busiest metro in the world.
TSUKIN JIGOKU: COMMUTER HELL
Last April, we spent 10 days in Tokyo to analyze Tokyo employees' commuting. Our questions were: How good are public transportations? How long do Tokyo's employees spend on them? What do they do during their journey? The first thing that strikes us about the Japanese stations is the order and cleanliness. There is no litter on the ground, the subway cars do not have graffiti and inside there are comfortable seats covered by velvet, which invite you to doze off. The rush hours run from 7am until 9am and 5pm until 7pm and it's easy to see employees' mashed faces against window glass, as uniformed attendants push men and women alike into the packed metro in order to keep the trains moving, with the aim of respecting the timetable (during the rush hours trains pass every 2 minutes). So it's no surprise that the common term for riding the subway in Tokyo is "tsukin jigoku", translated literally as "commuter hell", and these are the only circumstances when the "no contact" rule of Japanese social and business interactions is broken.
SPECIAL RULES FOR WOMEN
The trains are run with a uniformed professionalism and an esprit de corps that put even the Swiss in the shade. Only earthquakes or a terrorist attack have the potential to cause major disruption (the Aum Shinrikyo cult's sarin gas attack on the underground in 1995 killed a dozen commuters and railway staff). On the other hand, "jinshin jiko" (literally, "human-body accidents") cause many lesser disruptions each year. These are the "jumpers": those driven by depression, or by shame at losing their job or accruing debts, to throw themselves in front of an oncoming train.  Rules like no cell phones, courtesy seats, consideration for expectant and nursing mothers and prohibited activities are the same as in other developed countries, but in Tokyo you can also find "women-only cars" usually active during the peak hours. We suppose that this it's due to the fact that every year 2,000-plus train "chikan", or perverts, are arrested for groping women and schoolgirls − the vast majority during the morning rush hour, causing minor delays. For years, women just put up with the indignity of groping, either out of embarrassment or out of fear that their claim would not be taken seriously. But habits are now changing, and women will hold up the offender's hand and shout "Chikan!" The world is the same everywhere we would say by observing the activities carried out by these employees who go to work on the train. Except for someone sunk in reading Manga and others who play with their smart phones or read books, most of them sleep.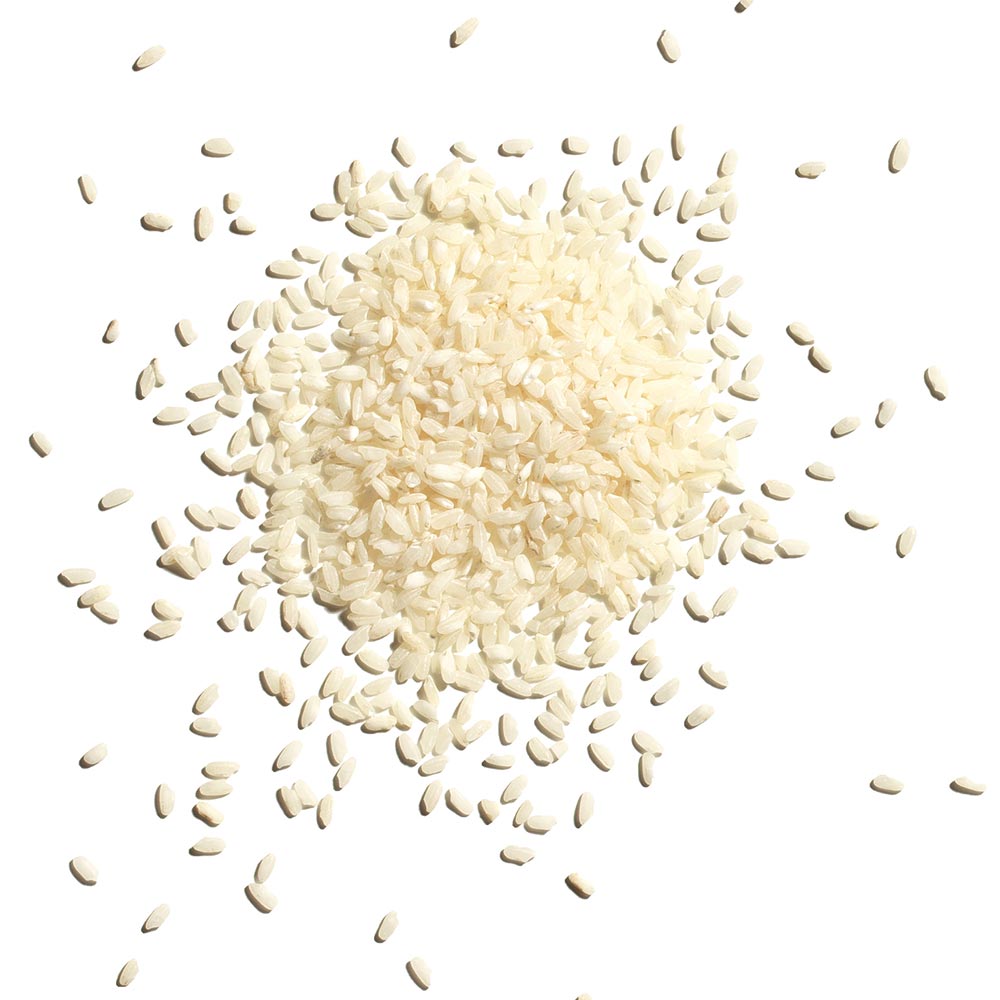 Rice is the staple food symbol of Japan. The island is inaccessible, the land tiny. Until the nineteenth century, the Japanese have replaced animal breeding with fishing and rice cultivation. We applied the tale of Le Petit Poucet, written by Charles Perrault, to the commuting because, although Poucet was the youngest of seven children in a poor woodcutter's family, his greater wisdom compensates for his smallness of size. When the children are abandoned by their parents, he finds a variety of means to save his life and the lives of his brothers. One of these was to leave the breadcrumbs to find his way back home. After being threatened and pursued by an ogre, Poucet steals his magic seven-league boots while the monster is sleeping.
[W    english.jr-central.co.jp    jreast.co.jp    westjr.co.jp]
COMMUTING IN TOKYO
Hiroshi Katori
Personal information: 38 years old, born in Katori city. He has studied in Los Angeles and London to become an English teacher. He is not married. Before he was 30 he traveled a lot working as model. During his free time he loves to go dancing in Roppongi and Shibuya and read books about history and science. In Tokyo he lives in the residential area of Shimouma, Setagaya, two metro stops from Shibuya, in a small apartment which he shares with a friend.
Professional info: He is now a freelance English teacher. He worked for a college in Tokyo as teacher, but from September 2013 he was just working as a substitute. As  living in Tokyo is quite expensive, he has invented himself as a freelance English teacher. The particularity is that the lessons are done in the city, inside stores, restaurants and cafes. He organizes the lessons through Lime, a social network, and new students are involved thanks to  word of mouth. He generally has from 2 to 6 students aged between 20 and 30 years old. Most of them take English lessons because they want to go abroad, or because they simply love the language. The average price for a 2 hour lesson is around $10, as well as food and drinks.
Commuting: Time: around 30 minutes (15 minute walk and 15 minute metro). He uses the time on the metro to read or listen to music, but only when it rains as usually he prefers to use his bicycle.
Masayo Fukuda
Personal information: Masayo is 43 years old and she is married with a 8-year-old daughter. She finished her studies in law in 1996 at the Keio University and in 2004 she registered herself as a lawyer. She lives with her family in Chiyoda-ku district in an apartment of 100 square meters that she bought some years ago. She does not have any particular hobby, she uses all her free time to spend time with her daughter.
Professional info: Before starting work one year ago at Pavia and Ansaldo, an international law firm, she had a brilliant career working for the Ministry of Foreign Affairs. Her role in her current work is to give legal advice to foreign companies that plan to settle in Japan. Given that she works with different nations, her greatest frustration at work is sometimes due to these cultural differences. For example, Japanese people are always on time, something that we cannot say about Italian people for example, she states. At her current workplace she does not have a contract. She is a partner in the firm and she receives the 20% of the clients' payments. Usually, she follows 4 or 5 big clients per year. Her daily work time is from 8.30am until 5/5.30pm as she must pick up her daughter from school.
Commuting: Masayo is one of the lucky few. Since her house is very near to her workplace, she usually walks to work, taking advantage of this benefit to take her daughter to school.
Megumi Ishida
Personal information: Megumi is 33 years old and lives in the district of Saitama, the north part of Tokyo in a city called Kawaguchi. She lives near her parents in a small flat of about 35 square meters, for which she pays around $300 per month. Being the only daughter she could not find another place as comfortable and cheap where she could stay near her parents. She has a fiancé who lives 1.30 hours away from her; for this reason they can only meet at the weekend. Only recently, they decided to find a house so they could live together and she hopes to remain in Kawaguchi. She does not have any pets given that she is allergic. During her free time she loves to play saxophone and once a week, after work, she loves to run around the Imperial Palace. She studied international economy and after graduation she has had the opportunity to go to Vancouver to study hospitality.
Professional info: She works for STR Global, which benchmarks hotel data for over 6.4 million hotel rooms worldwide. Her office is located in Marounochi, a commercial district of Tokyo. At the company, she is a business development manager. She started working for this company in 2010. At that time her main role was to settle the company in Japan and develop its business. "The particularity of this company is that it is focused on collection and personal data analysis, things that a few years ago were unthinkable in Japan," she says. Actually, the team is composed of two people. She works with an account manager and they manage around 550 hotels from all over the country. Her professional dream is to expand the Japanese business of this company. From her point of view, this is a contribution to push the country to become more open. She earns around $60,000 plus insurance, health tickets and transportation. She tries to save money by bringing her lunch from home (bento box).
Commuting: Megumi's commute takes around 30 minutes. She takes a direct train from Akabane's station after a 5 minute walk from her office. If the train is not completely full, she reads the Nikkei, a business newspaper, or she works on her iPad mini; otherwise she simply listens to music.
Shinji Kawahara
Personal information: He was born in Toyama, a leading industrial prefecture on Japan's sea coast, which has the industrial advantage of cheap electricity from abundant hydroelectric resources. He is married and has two children of 12 and 17 years old. He lives in a residential area of Tokyo called Machida-shi, in an independent house of 140 square meters with a small garden, that he built in 2005 and cost around $800,000. The purchase of a house in Japan is an exception given that the costs are very high. During his free time he loves to play tennis and golf. He has a dog named Taiyo.
Professional info: He is the general manager of Cosentino Japan, a world-leading producer of Silestone, quartz surfaces designed for quality kitchen and bath countertops, which operates in more than 50 countries. He began this new job in September 2013 and before that he was the president of a leading Japanese machinery company.  Before that, he worked for 16 years for another Japanese company. "The low turnover and the loyalty during many years to the same company is in Japan a peculiarity for about 70 percent of the employees," Shinji tells us.  Almost all companies apply the concept of "promotion by seniority" which means companies hire employees (also without any skills) and through training lead them to have greater and greater degrees of responsibility until their retirement.
Commuting: Shinji's commute takes around 70 minutes. He wakes up at around 4.50 am. He takes the bus and then the metro and he also must walk for a while. On the bus, he usually reads newspapers or books, or he does some work by sending emails, While on the train, if he finds space, he sleeps a while. For the commute his company pays him around $200 per month.
Kazuki Sato
Personal information: 40 years old, he was born in Tokyo. He finished his studies in business management in the USA, and then he gained the Business Consultant Certificate issued by the Japanese government. He is married without children and he has a cat. He lives in Roppongi in an apartment that he bought and he is paying a mortgage. Roppongi is a district of Minato, famous as home to the rich Roppongi Hills area with an active nightclub scene. Many foreign embassies are located in Roppongi, and the night life is popular with locals and foreigners alike.He loves Aikido and he teaches this art to young people, usually on Sunday evenings. He also loves to eat Izakaya (Japanese-style pub food).
Professional info: He works as senior strategist for an advertising company located in Meguro. Meguro is a special ward in Tokyo, predominantly residential in character, but also home to light industry, the Komaba campus of University of Tokyo as well as fifteen foreign embassies and consulates. He has worked for this company since March 2014, and before that he worked for JWT. His income is around $100,000 per year.
Commuting: He usually uses the metro to get to work and his trip takes around 30 minutes. Given that it's a short journey, he would like to use his bicycle, but as it is prohibited to park bicycles on the street in Tokyo, and given that his apartment is 45 square meters, he had to opt for public transport. He spends about $290 every 6 months on his Commuting Pass.
Shizuka Oikawa
Personal information: She was born in 1982 in Aichi prefecture located in the Chūbu, the central region of Honshū, Japan's main island. She studied  history of art at the University of Tokyo. She has been married for three years and does not have children. She lives in a condominium with her husband in Koto, a residential area very near to the city center. Their apartment is about 60 square meters, a standard size for a young Japanese couple without children. They are planning to move to another apartment that they recently bought, but they have to wait until the renovation works are finished. This new apartment cost them around $800,000 and it is 80 square meters. In her free time she loves to listen to music, especially rock songs. In the future she would like to have 2 children but also have the opportunity to continue with her career.
Professional info: Since 2011 Shizuka has worked as a PR for an estate company, which has more than 1,000 employees in Japan and boasts the leading position in the Japanese market, operating a spectrum of businesses in diverse fields related to real estate. The company's area of operation is not confined to Japan; it includes the United States and the United Kingdom and extends to such Asian countries as China and Singapore. Before working for this company she worked for an English school as HR manager. She works for this company 5 days per week, from 9am to 6pm, though in truth never leaves the office before 8 in the evening. Anyway, luckily this company (unlike others) pays the overtime. She earns around $50,000 per year.
Commuting: Her commute is very short, around 30 minutes (15 by metro and 15 walking). Even though she takes the rapid "Tozai" line, during the rush hours it is one of the most crowded. People make their journeys crushed, standing without moving, and at the stops the employees of the transportation company, equipped with white gloves, gently push the commuters into the cars in order to maintain the  two-minute interval between trains. While on the train, she usually checks her Facebook page or replies to messages.
Tetsui Okada
Personal information: Tetsui was born in Tokyo 25 years ago. He lives in a small apartment of 50 square meters with his fiancée. They do not have pets. He has studied finance and economy at the University of Tokyo. He loves rock music and eating sushi.
Professional info: He works for a company that provides auditing, consulting, financial advisory and risk management services. In the company he has two roles. The first, in a team, he supports start-ups, and advises companies on innovation matters. For the second one he teaches entrepreneurship at the Keio High School. He started to work for this company 3 years ago immediately after graduation, and he earns around $50,000 per year. His professional dream is to create a company that deals with training for entrepreneurship.
Commuting: He lives near the University of Tokyo so his journey from the office to his house is very short, just 30 minutes, during which he mostly reads newspapers and sends emails or messages. His commuting costs are around $80 per month.
SLEEP DEPRIVATION
Tokyo office workers sleep at least 30 minutes less than their counterparts in New York, Paris, Shanghai and Stockholm each night, averaging six hours, or 14 percent less than the recommended minimum, a study said. If you experience Tokyo's transportations you will wonder why Tokyoites are always sleeping on the train. A report by the World Sleep Federation explains that Tokyo workers average 36 minutes less sleep every night than New Yorkers and 54 minutes less than Parisians. Tokyo, it turns out, has the biggest sleep-deprived population in the world. But you may also marvel at the ability of people sleeping deeply (some snoring as well) to go in a split second from their sleeping state to striding off the train at their stop. Maybe this sensitivity has developed with earthquakes. In a city where people work until late at night and tend to feel uncomfortable leaving work while others are still working, the government is starting to allow some bus routes to run 24 hours a day (currently the last train is at 1am and the first around 5am.) You might be struck by the fact that the average commuting time for Tokyoites is only around 30 minutes compared to the 72 minutes travel time to work in Italy. When we looked at this in depth, we were told that 30 minutes is a extremely long time. Given their very high care in time management and extremely low tolerance (like Swiss people) for delays, for the Japanese, 30 minutes commuting could be translated as a loss of time.
The photos of sleep deprivation are by Cristina Milani.
Published in the hard-copy of Work Style Magazine, Spring 2014