Eatable Cup. The name of the creator is Enrique Luis Sardi, a South American designer based in Milan. Enrique realized the Eatable Cup in 2003 in cooperation with the Lavazza Training Center. The idea of an eatable cup connects with the concept of art, ecology, innovation and design as a revolutionary project. The idea was born thinking about the "italian coffee culture", observing people during breakfast time. For people from all over the word, coffee-time is one of the most important and relaxing moments of the day, indeed it is a ritual, and the eatable cup makes this ritual even more enjoyable. The cup has now replaced the protagonist role of the coffee for break time. The ingredients of the eatable cup, pastry and icing sugar, when combined together, give the cup the ability to enhance the taste of coffee and an isolation effect.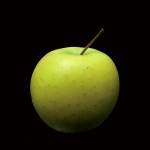 Cartamela. The idea to produce Cartamela (Applepaper) was born as a consequence of an important problem of the italian region of Trentino Alto Adige. Each year, the industrial production of the apples generated tons of particular kinds of waste that were not reclyced and had a heavy ecological impact. In 2005, after a year of studies and tests, Cartiera di Galliera realized Cartamela, which was produced and officialy introduced to the market in 2006. Cartamela is a special type of paper made using apple pulp as an ingredient together with traditional cellulose. It is ecologic and is suitable for multiple uses, also for food packaging. Manufacturing takes place in a factory close to Padova. After only 3 years, Cartiera di Galliera has created different types of high quality papers of various grammages and today is producing 2 different types of Cartamela: Premium Line, a valuable and fine paper, Packaging Line, suitable for different kinds of applications. Cartamela is 100% recyclable and it is absolutely without chlorine and heavy metals.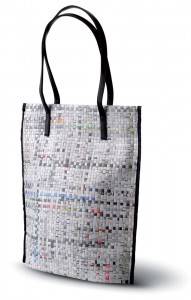 Recycled bag. Name of owner is Michael Wong who has been designing and manufacturing bags for the last 20 years in Hong Kong. He uses recycled paper, aluminum, plastic and other materials sourced from all over Hong Kong. He also makes bags from recycled newspapers and the recycling business has been going on for 2 years. All the designs are his and there are about 30 types of bags of various sizes on offer.Manufacturing takes place in a factory in Hong Kong employing some 30 people. In addition to recycled bags, the shop also sources and sells more conventional bags, including export samples from Italy.
Published in the hard-copy of Work Style Magazine, Winter 2009