Executive search consultants are increasingly becoming trusted consultants and an important link between a company and its candidates. This link creates a deep and long-term relationship which provides consistent value for all parties involved.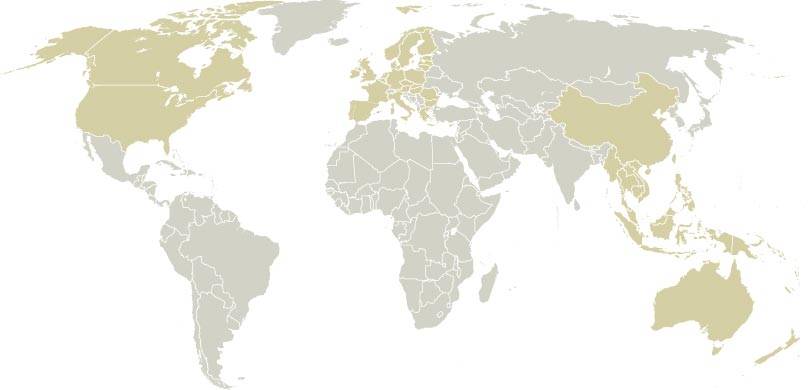 INTERMEDIARY ROLES
The main role of a Head Hunter is to act as an intermediary between the company'Äôs needs and the profiles of candidates; searching for the perfect minds and skills to match up, according to Frank Smeekes, Board Member and Managing Director, DHR Europe. He states that 'Äúin Europe, we maintain constant contact with our clients as we are organized in industries (consumer, technology, financial services) or functions board practice, CFO, CIO practice. As we work by practice we understand the trends, the opportunities and the challenges both nationally and internationally'ÄĚ.¬†Building long-term relationships with clients requires a lot of contact with them. ¬†In order to stay informed throughout the search process, it is important to not only listen to what they need, but to also provide them with competitive intelligence (salary requirements, organization structures, succession planning).¬†'ÄúThis helps them understand the main challenges when trying to attract the best talent and allows them to react accordingly'ÄĚ states Sal DiFranco, Executive Vice President & Global Technology Practice Leader, DHR Chicago, USA. He continues 'Äúwhen we are engaged in an assignment with a client, one of our first 'ÄėTo Do'Äôs'Äô is to set up a weekly phone call with key stakeholders, from the client organization, and the Search Team'ÄĚ.¬†Behind this way of handling the relationship with clients, the philosophy, according to Christine Greybe, President DHR International Hong Kong, 'Äúis to build lasting partnerships with our clients, acting as both a consultant and an advisor'ÄĚ.
A SOURCE OF INFORMATION ON HOW THE MARKET MOVES
The macro trends vary from continent to continent according to the DHR managers interviewed. 'ÄúMost companies have been very conservative during the past 18 months in Asia'ÄĚ, says Gary Williams, Managing Director, DHR Southeast Asia. 'ÄúThe trend is that they are looking for people to take their businesses to the next level 'Äď so candidates must be able to discuss key accomplishments in a very specific manner 'Äď not just growing a business. Clients are tending to identify a key trait, beyond just a star performer, as someone whom is able to be innovative, think outside the box, quickly identify market opportunities / quickly turn into results ('Ķ) As a result, candidates must demonstrate the ability to be able to contribute longer term to the business beyond their specific job function ('Ķ) finally, clients want to ensure that candidates have stuck through the good times and bad times with a company 'Äď not just left when the company encountered difficult times, etc'ÄĚ adds Williams. ¬†Europe is behind Asia and the US in terms of economic recovery according to Frank Smeekes: 'ÄúTherefore companies are hesitant to make changes ('Ķ). In addition executives are risk averse. We see still an upswing in those companies who are in industries which are recession resilient (Example: pharma, energy, healthcare) and innovators'ÄĚ. Alan Small, Managing Director DHR Canada states, 'ÄúIn Canada with unemployment still at historical highs, there remains the perception that it is a buyers market'ÄĚ. He adds, 'ÄúAs a result, there is considerable competition for available positions, a general reduction in salary levels'ÄĚ.¬†In this way, we can say that in today'Äôs market, companies are looking for very specific profiles, depending on the job. 'ÄúClients are very selective about when they use executive search. Candidates will have a tougher time 'Äėreinventing'Äô themselves, the best thing they can do is leverage their relevant skill set and career experience rather than try to launch into a new career field'ÄĚ says Joseph C. Huddle, Executive Vice President, Global Industrial & Supply Chain Practice New York.
LEVERAGE USED
The search for a new candidate is an art, and in this crisis period it has become even more difficult as Head Hunters are obligated to use particular leverages. 'ÄúIf you can get a candidate to where they want to go, faster than their current employer, you have some recruitment tailwind, so to speak'ÄĚ, says Huddle.¬†'ÄúAlso, when we'Äôre representing a client who has a strong balance sheet, is making money and sees opportunity for growth, you'Äôll have a good amount of leverage'ÄĚ he adds. Sometimes it is enough to talk about opportunities, according to Sal DiFranco: 'ÄúI'Äôve had the same approach for over 20 years with candidates, it never hurts to talk and hear what the opportunity is. I'Äôm not asking them to switch jobs, I'Äôm asking them to take a look at it and make an intelligent decision based on all the facts'ÄĚ. A Head Hunter is especially a trusted advisor for the client and the candidates. 'ÄúOur reputation is not just based on placements 'Äď it is based upon successful placements'ÄĚ, adds Gary Williams.
FACTORS EVALUATED BY CANDIDATES DURING THE OUTPLACEMENT, INCLUDING THE DECISION TO GO ABROAD
'ÄĘ Company culture and chemistry with the leadership team¬†'ÄĘ In Asia 'Äď brand name of organization'Äď as well as title, role¬†and responsibilities¬†'ÄĘ Long-term opportunities ¬†'ÄĘ Opportunities to grow into regional roles 'Äď for the most part Asian Nationals (exception South Asia 'Äď India, etc.) candidates are not as mobile as Westerners due to tighter family unit structure (parents, in- laws, relatives typically live close to each other)¬†'ÄĘ Salary considerations¬†'ÄĘ Considerations regarding moving expenses, costs associated with the sale of an existing home, schooling for children, etc.¬†'ÄĘ Support offered by the organization to learn the new culture¬†and language
RELATIONSHIP BETWEEN A HH AND A COMPANY
'ÄĘ Understand the company'Äôs culture, business objectives, strengths¬†and weaknesses.
'ÄĘ Understand the past and present types of people the company has had, who are successful, and why.
'ÄĘ Set an expectation level.
'ÄĘ Ensure all parties are on the same page.
'ÄĘ Send engagement updates.
'ÄĘ Detail the current search strategy, accomplishments, upcoming activities, committed milestone delivery dates.
'ÄĘ Proactively engage the company to ensure that they understand what points they need to discuss with each candidate during the interviews.
'ÄĘ Openly discuss with the company regarding their view of the 'ÄėFit Assessment'Äô.
'ÄĘ Create constant and proactive communication.

All the interviewees are members of DHR International. For over 20 years this company has been a leading, privately held provider of executive search solutions with more than 40 wholly-owned offices spanning the globe. DHR's renowned consultants specialize in all industries and functions in order to provide unparalleled senior-level executive search, management assessment and succession planning services tailored to the unique qualities and specifications of their select client base.
[W    dhrinternational.com]
Published in the hard-copy of Work Style Magazine, Summer 2010