Published in the hard-copy of Work Style Magazine, Fall 2014
Creativity is probably the most innate and fundamental feature of life. And life – to continue – needs creativity. We create other human beings. We create things and we constantly try to improve them. 

And this is the spirit of the "makers" – they love making things.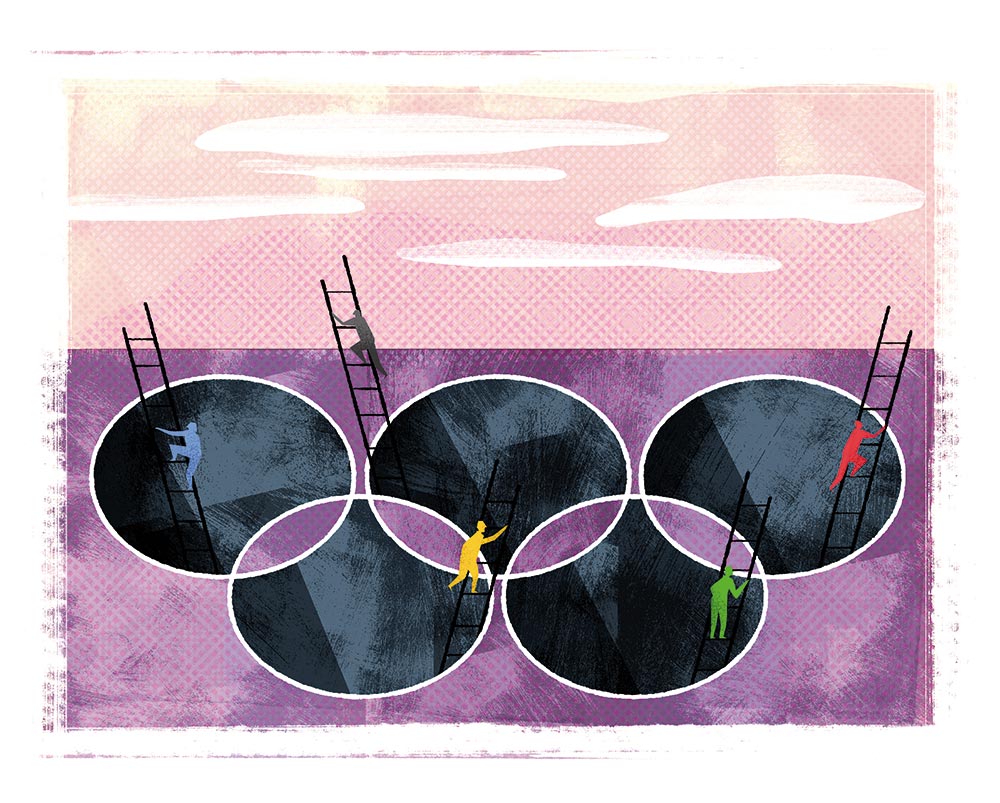 For every job we do, paid or unpaid, we connect to the project we are dealing with – with the tasks and people involved in it – in a very special way. I personally think that it is a connection that involves our "heart" because of the many emotional variables included in any job. For this reason, I wanted to know what happened to the volunteers of the London Olympics held in 2012 – those thousands of "hearts" who shared their time and skills with so many other individuals, providing enthusiastic support to the Olympic activities.
In Autumn 2012, in issue 10 of this magazine, I wrote about the London Olympics volunteers and their incredible adventure. Two years later, I spoke again to a couple of them to find out what kind of legacy they actually experienced after the event.
"It is mostly a matter of the heart for me," says Shelley Walters from Duluth, MN, USA, now 22, on her way to graduate in veterinary science. "As I said at the time, I love the idea of 'offering' something for free. It is something that makes me feel free, untied. Free to give, without expecting anything back. And this is an act of love. And life always gives you something back, in different ways," continues Shelley. "I haven't been offered a paid job directly from LOGOC [the London Olympic organizer], no, not at all. But I got so much from that experience in terms of enthusiasm, confidence, exposure and so on, that I felt my life literally catapulted forward as I came back home."
"Sport was never important in my life, something I didn't pay attention to particularly," says Nikki Gill, who has a background in the insurance industry. "But now my entire life is about sport! As I said, I volunteered for the Paralympics and I was in the 'scoring team' for fencing. The pressure was incredible. Imagine sharing the responsibility of a match result. But thanks to this activity, the training I received, the terrific exposure, I developed the best confidence and courage of my life. Something I never experienced before. That experience definitely left a significant mark on my life."
Nikki, who has two daughters (Harminder, 19, and Jessica, 11), now has a completely new horizon stretching in front of her eyes.
Harminder has a heart condition and needs to carry a pacemaker, but this hasn't stopped her or Nikki becoming involved with different activities related to sports. Like, for example, her volunteer work with STARS, a heart charity.
"But one of the facts that had an impact on my life," continues Nikki, "was to see the incredible attention from the media and the public that Harminder created when she became an Olympic torchbearer. The fact the she has got a heart condition and yet didn't retreat in front of that opportunity inspired so many people and brought a wonderful opportunity for Harminder: a work experience placement at the UN in Geneva!"
I admire the life force that shines out of these former volunteers. And I think that there is a sort of "do ut des" at some level, so that what we give is given back to us in some form. But I also think that sport has got a special power to create resilience, positivity, stamina and discipline. And what kind of work wouldn't benefit from some of that?