São Paulo is one of those cities that, in the foreseeable future, will dictate the direction of the world economy. As a manual for business trips and foreign inhabitants, we highlight these glittering cities of the 21st century.
The balance of power in the world is shifting. We are witnessing a rapid rise of mid-size cities, while many others face relative decline. Parag Khanna states that the middle-income countries are growing increasingly assertive. They are what we call 'the emerging markets'. But don't let the name mislead you. For, most of them have already emerged in many ways and have been attracting foreign investment in recent decades. This seems to be an ongoing situation where winners and losers are distinguished by collectives, such as individual cities and corporations rather than state by state. Compared to large-scale destinations that have been exploited for years, it is now the turn of the middle size cities with their economic potential, business friendliness, human resources, cost of living, infrastructure and the quality of life they offer to their citizens.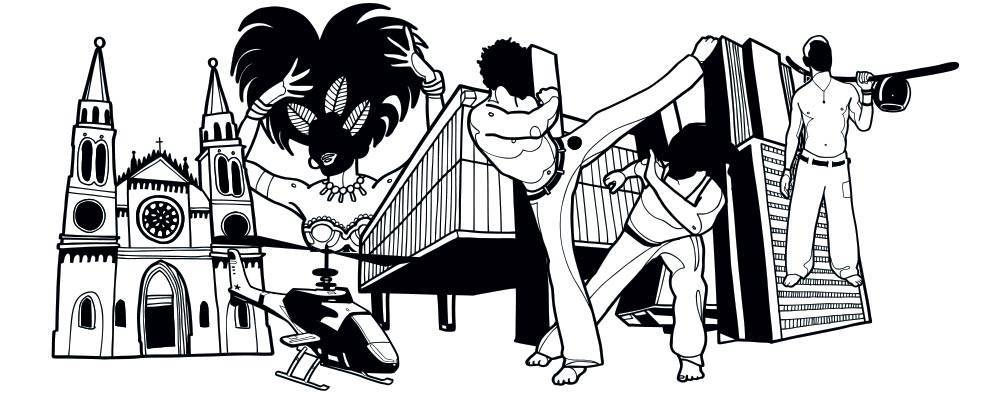 SÃO PAULO
Founded in 1554 by the Jesuits, São Paulo benefitted from the boom in coffee plantations and exports that followed from 1850 onwards—and to day is the commercial, financial and industrial locomotive of Brazil. The largest city in Brazil, the Big Apple of Latin America, São Paulo is home to more than 20 million people within its metropolitan area. Growth covers almost everything from footwear to aerospace technology. Meanwhile the city dominates Brazil's growing energy sector. Thanks to the the city's intense nightlife, the supply of excellent hotels and restaurants, good shopping malls, a busy calendar of artistic/cultural events and proximity to beautiful beaches heading towards Rio de Janeiro, São Paulo is the choice destination for ten million business and pleasure travelers every year. Art is the soul of the city. The city owes its status as a world art capital to its 88 museums. These  include the world-famous São Paulo Art Museum (MASP). There are also numerous venues for music, dance and theatre performances in addition to the International Arts Biennial and film festivals. Though the mirrored skyscrapers with futuristic characteristics predominate the architecture of the city, it is possible to see the effects of several architectural trends such as the French art deco and art nouveau influence of the early 20th century as well as the modernist style of the 1930s, and even post-modernism. What makes São Paulo Latin America's most vibrant city is its multinational identity that makes it an amazing melting pot!
THE BUSINESS CAPITAL OF LATIN AMERICA
White collar workers living in Paulisto may be locals or expats but they are all employed in multinational companies in the sectors of banking, insurance, technology, communications, among others. Significantly, the city attracts the biggest and best-attended international trade fairs and congresses. As might be expected, the city boasts many hotels and restaurants of high standards, supported by vast numbers of highly-experienced service-sector professionals, in addition to a highly-efficient city transportation system. Hosting  90,000 events, São Paulo generates nearly 4 billion USD, and welcomes more than 10 million visitors.
ENTERTAINMENT
The city offers a nightlife full of once-in-a-lifetime experiences for those seeking fun.  Over and above nightlife events, the vast array of theaters, plays, classical concerts, ballet recitals and latest Broadway productions provide excellent occasions for socialiazing with  colleagues, or just to clear your head after a big meeting! São Paulo also has five amusement and theme parks just outside the city.
SPORTS
São Paulo offers you all you are looking for in any price range. While some athletes enjoy the warm sunny days in public parks and playing fields, some busy over-time workers may visit the gyms,  fitness centers and pool halls, when they leave the office. Alternatively, plan to watch the Formula 1 Grand Prix or the São Silvestre Marathon, which attracts athletes from 20 countries.  As Brazil's largest city gets ready to host the World Cup in 2014, some $43 billion is being spent on infrastructure projects.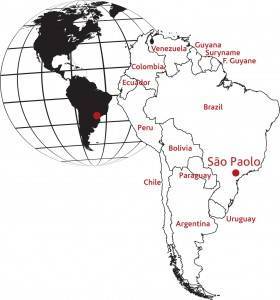 EATING OUT
With 12,500 restaurants it is possible to appreciate worldwide food specialities. Do not, though, miss the chance to taste Brazilian cuisine. One thing is certain in São Paulo: you can order a different dish every day of the year. The Jardins district is the right spot to enjoy fine food in glamorous restaurants. For a more modest choice, the upbeat cantinas in Bela Vista or in the Public Market can offer you quick and satisfying menus alongside the courteous service for which São Paulo is world-renowned.
SHOPPING
São Paulo is a giant bazaar where you may purchase almost anything. For those addicted to window shopping, this pretty city is heaven on earth, especially during the holiday season. São Paulo is a spell-binding place where you feel you are visiting the whole world in just one location. Without a shadow of a doubt, you will be impressed and perhaps even a tiny bit intimidated by its spirit, but with so much to experience, there is little chance that you will not enjoy São Paulo. Or that you will not want to extend your stay by just one more day! Besides the investment and business opportunities on offer, São Paulo is a magical city that will make you come up with excuses to stay for just one more day. 
[W     fifa.com     gpbrasil.com     masp.art.br     saosilvestre.com.br]
Published in the hard-copy of Work Style Magazine, Spring 2010