Simon is President of The Box, a dinner theatre on New York City's Lower East Side that has revived the tradition of variety theatre that had been lost for nearly a century.
Over the past nine years he has helped produce, direct, and manage several shows each season at New York City theaters such as The Maverick Theater, The Flea, and Soho Rep. Growing up in Soho as a member of one of New York's esteemed theatrical families, Simon was exposed to show business at an early age by his father, a Broadway director himself.  Never one to follow a traditional path Simon, without his parents' permission, left a prestigious boarding school in upstate New York to return to Manhattan to follow his theatrical dreams.  Working his way up through the ranks, Simon became a member of the Actors' Studio Writers & Directors Unit and the Lincoln Center Director's Lab, holding the position to this day. His recent productions include the world premieres of Matt Pepper's St. Crispin's Day, Adam Rapp's Trueblinka, The Passion of George W. Bush, and revivals of Jean Paul Sartre's Men Without Shadows and Eugene O'Neill's Moon of the Caribbees. His work has also been presented by Joe's Pub, Ensemble Studio Theater, La MaMa, Gloucester Stage Co., and others.  Simon dedicates most of his time to his two passions: rock-climbing and running his successful dinner theater, the Box, making sure the venue is a unique and exciting part of the New York City nightlife.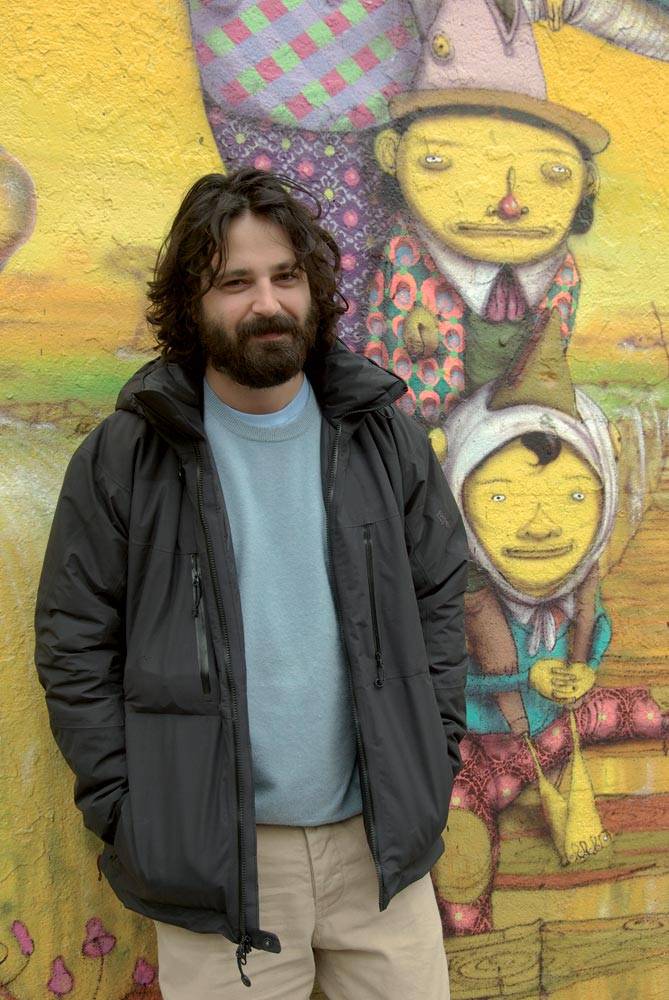 [
W
theboxnyc.com
]
Advice from Demetra Dossi for the 'Simon Style'. For Simon, I selected a look inspired by the country-chic style and I chose simple and comfortable clothes to wear in multiple occasions, perfect for the spring. I chose items which play with shape, colors and materials. For example, I proposed a Fred Perry blue cardigan and a pair of brown leather sneakers by Puma.  I devoted much attention to details and I selected elegant and particular accessories like the Enrico Coveri's purple and yellow bag and the Havana Glitter Super Sunglasses.
Published in the hard-copy of Work Style Magazine, Spring 2010