Appointments by AIMS International, an Executive Search Consultancy and Recruiting Consultant Agency, spread across all continents with more than 90 offices in about 50 countries where they are respected head hunting leaders and have a global focus in their business.

Georgy Chotrev is the Commercial Director of Alumil in Bulgaria. Until recently, he held the position of Commercial Director of KAI Group and was responsible for the development and execution of the company's overall marketing strategy for the domestic and export markets. He has nearly 15 years of multifunctional local and international experience in corporate sales management having held the position of Country Manager at Procter & Gamble Bosnia and Herzegovina, various senior positions at country distributors of Kraft Foods International, MARS, Danone, GE, BAT, Cosmopolitan Cosmetics, the position of Director of Vermont, the official importer and distributor of Peugeot vehicles for Bosnia and Herzegovina, Serbia and Montenegro, and the Total Quality and Process Management Director and Corporate Sales Director positions at Bulgarian Telecommunications Company.
x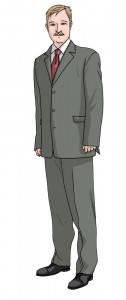 Jacek Stryczynski is Country Manager in Poland  & Slovakia of Lionbridge, global leader in translation, localization & testing services. Offices in both countries are key components of the company delivery platform for global and local projects execution. He previously worked as Business Development Executive in EDS-Poland, pursuing local and global deals in IT and business process outsourcing services for clients in various industries. During his career he has managed the IT projects in public administration. His professional career started with scientific research in astronomy at Nicolaus Copernicus University in Torun. He holds a degree in M.Sc. in Astronomy. Jacek is married and has two daughters.
x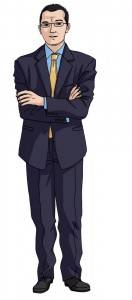 Dekra Spain, a worldwide leading German company devoted to Vehicle Technical Inspection and Automotive Services, has appointed Joan Maties (42) as Managing Director, aiming to expand the business and establish a wider range of expert services in Spain.With a 20-year experience, and speaking English, French, Italian, German and Portuguese, since 2004 Maties has served as General Manager for Spain, Portugal and Morocco at IPQ, an Italian company for the Certification of Electrical products, as well as of Quality and Environmental Systems. Previously, he was a Manager of Bureau Veritas Spain for 4 years.
x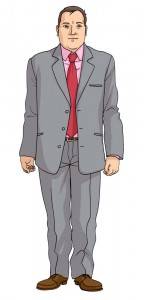 Dan Emery was recently named general manager of Creta Farms U.S.A., a revolutionary deli products division of Creta Farms Greece.  With 25 years experience in the food industry including 15 years as VP of Marketing/Sales at Pilgrim's Pride, Emery helped Pilgrim's Pride become the second largest poultry producer in the world. Previously he has served as a marketing board member for NCC and NTF as well as being a noted international keynote speaker.
x
x

Paulo Guilherme Hirata is the CFO at Air Products Brasil since October 2009. Previously, he had worked for Avaya Brasil as a controller,  for Iqara Energy&Iqara NGV as a finance administrative superintendent, for BG Group as the regional business assurance manager for South America and after for  Andes&Australia regions. He holds a background of solid experience managing the Finance, Controllership, Planning and Administrative departments, working in global companies in Oil & Gas and Telecommunications industries, besides auditing services.
x

Madlena Borisova has joined recently Wadsack Trust Company, as Executive Director of the subsidiary in Sofia. Prior to her employment with Wadsack Trust Company she stayed ahead of the finance division as a Chief Accountant of Cosmo Bulgaria Mobile JSC (Globul – the second GSM operator). Madlena Borisova has a Master degree in Management and Accounting from the University of National and World Economy, Sofia and is an ACCA member. Prior to Cosmo Bulgaria Mobile, Madlena Borisova had been appointed to a managerial position ahead of industrial producing company Techno Gas AG, subsidiary of SOL GRUP.
x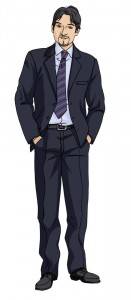 Fabio Romano is the marketing director of Jaguar Italy since september 2008. He has previous experience in the automotive sector, as he used to be the brand manager for Mazda Motor Italy and then for Daimler Chrysler group. After, he joined the Nissan Europe group where he was involved in the start up of the Switzerland-based European Headquarter of Nissan's luxury brand "Infiniti", and he was responsible for product marketing. He is currently committed to consolidate the new "beautiful fast cars" positioning and appeal to a wider and younger customer group in the luxury segment.
x

CH2M Hill, the American infrastructure multinational consultancy, have appointed Rebecca McClymont to CLM the Olympic Delivery Partner as HR Business Partner. Prior to her appointment, Rebecca worked for Research International part of the WPP Group as HR Manager. Before joining Research International, Rebecca held a number of senior HR positions within BT. Rebecca's duties within CLM include delivering an HR service to the various parts of the organisation across all areas of HR management. This includes providing an effective resourcing and recruitment activity together with CH2M Hill's resourcing department.
Published in the hard-copy of Work Style Magazine, Winter 2009