APPOINTMENTS by IIC Partners an Executive Search Worldwide. IIC Partners has 51 offices worlwide, providing global reach, local savvy and industry expertise. IIC Partners search professionals know the difference between a glowing resumé and a brilliant career: "We bring you a world of talent".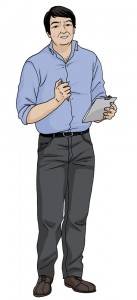 Mauricio Montilho has been the Chief Financial Officer of Sky Brasil Serviços Ltda, since April 2009. Sky Brasil Serviços Ltda provides direct broadcast satellite (DBS) TV services to more than 800,000 residents in Brazil. With over twenty years of professional experience, Mauricio Montilho started his career at Unilever Brazil, one of the 'Big 4'.  He worked in the consumer goods sector for Unilever Brazil (São Paulo/SP) and Elma Chips (Pepsico  Brazil). He participated in a start up and went to Philips as VP & CFO (Chief Financial Officer), before moving into the retail sector. He has been CFO of AstraZeneca Brazil, São Paulo/SP; VP Financial Planning & Analysis for Wal Mart International (Bentonville/AR) and VP & CFO Philips Oral Healthcare (Seattle/WA) He has consolidated his professional experience mainly in multinational companies.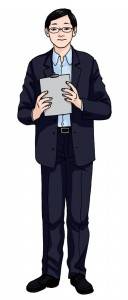 Cliff Wu has been the Greater China Managing Director of Fair, Isaac and Company, since December 2009. The company is the pre-eminent provider of creative analytics that unlock value for people, businesses and industries,  Fair, Isaac and Company's predictive modeling, decision analysis, intelligence management and decision engine systems power more than 14 billion decisions a year.Founded in 1956, Fair, Isaac helps thousands of companies in over 60 countries acquire customers more efficiently, increase customer value, reduce risk and credit losses, lower operating expenses and enter new markets more profitably. Cliff Wu has more than 25 years working experience within the IT industry with strong leadership and proven business management track records with Unisys, AT&T, NCR, and Teradata (Greater China GM).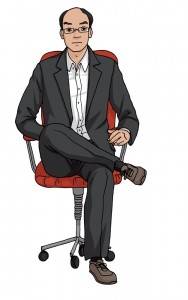 Tom Bai is the President of EuroChina Dredging Company. After nine years working for the largest domestic Petrochemical Group – Beijing Yanshan Petrochemical as Executive manager, and seven years serving for Siemens China in various senior management positions (Sales Director-China), he  joined IHC Dredging Technology Co., Ltd as the Country General manager at the start of 2008. He was offered the position of President of EuroChina Dredging Company at the end of 2009. EuroChina Dredging Company is majority-owned by BlueCrest Capital Management LLP, a UK-based Venture Capital with a Chinese Partner.  A Hong Kong based entity, it is concerned with delivering environmentally-friendly fresh water dredging services to the Chinese market.

Douglas Peterson  is Vice President and General Manager of Phoenix Contact GmbH & Co., Blomberg, Germany, which operates 46 international subsidiaries. Douglas Peterson joins Phoenix Contact after 19 years at GE Fanuc Automation, where he held a variety of sales and leadership positions, both in the field and at the company's headquarters in Charlottesville, VA. Most recently, he served as vice president of sales for GE Fanuc Intelligent Platforms. In that position, he led global sales for the $500 million embedded board manufacturing business, overseeing all aspects of sales operations and channel management in the Americas, Europe and Asia.  Prior to this, he was vice president of the company's CNC business. Douglas Peterson holds a bachelor's degree in Electrical Engineering from the University of Dayton and an MBA from Xavier University in Cincinnati.

Ryan Helon has accepted the position of Vice President and Chief Financial Officer at CBI Global, Inc. Ryan Helon's career spans nearly 15 years and includes leadership roles in corporate finance, strategy and private equity, primarily in the financial services, information technology and chemical industries. Prior to joining CBI Global, Ryan spent ten years at Nationwide in roles of increasing responsibility, including six years as the founder and Managing Director of Nationwide Mutual Capital, the strategic private equity division of Nationwide. In this role, he led a team that completed over 20 new and follow-on investments and successfully exited several investments. Ryan Helon earned a Bachelor's Degree in Finance and Economics and received an MBA with concentrations in Finance and Strategy from The Ohio State University Fisher College of Business.

Sanjay Dudaney has been named CEO of Halcyon Solutions International. He brings over 20 years experience in management and information technology consulting services to the business.  He has most recently worked with companies such as Accenture, Price Waterhouse, Covansys and Nationwide Insurance in the areas of strategic planning, process reengineering, operational excellence, sales and marketing, software development, program management and technology development. During his tenure at Covansys, he directed a consulting practice expansion strategy that successfully penetrated new markets, including private sector funds and federal and international retirement systems.  He also managed the Public Sector Software Development Center, a CMM certified facility that employed over 120 software developers and managers, and serviced 19 clients nationwide. He earned an Electrical Engineering degree from National Institute of Technology, India and an MBA from the Indian Institute of Management.

Matthias Grundböck As Director of Marketing and Sales, Matthias Grundböck has headed up Tiscover AG's travel portal and Destination Marketing unit since April 2009. As Managing Director, he is head of the business units: "Portal", "Destination Management Systems", "Contracting", "Customer Service" and "Corporate Marketing and PR. After graduating in International Business Sciences from the Universities of Innsbruck and Maastricht, he joined Plaut Austria as a management consultant. He then moved into Marketing at the Telekom Austria Group, where he held various management positions across the group, including heading up Private Customer Marketing at the mobile communication firm Vipnet in Zagreb, Croatia and Business Marketing at Telekom Austria in Vienna.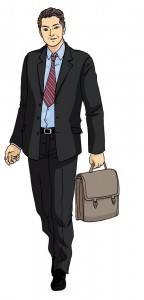 Michael Kühling is Chief Executive Office of the medical technology company EMCOOLS. The Mechanical Engineering graduate with a post-graduate qualification in Business Economics and Law had already gained 16 years experience in various management roles in the international medical technology sector prior to joining EMCOOLS. He began his career in 1994 as a Product Manager (with BBRAUN Cardio-Medical GmbH, Berlin) and was promoted to Marketing & Sales Manager in 1996 (with BBRAUN Austria GmbH, Maria Enzersdorf) to handle sales of new product lines in Austria. In 1999, he moved to a privately financed medical technology start-up (Inflow Dynamics AG, Munich) as Chief Technical Officer, where he played a decisive role in the company's successful acquisition by world market leader Boston Scientific Corporation, USA in 2004. In 2008, he was appointed Managing Director of a privately owned, medium-sized German medical technology company. During his time with this firm, he restructured the distributor sales network in EMEA and Asia, initiated sales activities in India and China and launched an OEM project for Canada.
Paolo Ruozzo is the new CEO of Guaber Italy, a company of the Spotless Group. He has more than twenty years  experience in sales and marketing,  both in Italy and elsewhere, in top-name Italian and multinational FMCG companies. With a degree in Business Administration from Bocconi University, in 1990 he joined Unilever as brand Manager in Italy and then moved to Unilever Belgium as Marketing Manager, where he stayed until 1994. Returning to Unilever Italy, he acquired considerable sales experience until 1997. In that year, Paolo Ruozzo moved to The Coca-Cola Company as Channel manager for both on- and off-premises business. From 1999 to 2001 he was Innovation Director and, from 2001 until 2003, he held the post of Operational Director. In 2003 he joined Averna Italy, an alcoholic drinks business as General Director.
[W     iicpartners.com]
Published in the hard-copy of Work Style Magazine, Spring 2010