An economic crisis is a sign of failure for human capital, whether in the public or private sectors. In order to resolve the crisis, and start a new cycle of growth and economic development, human capital needs to be renewed. A key role of HR consultants is to help their client companies identify this new human capital.
HR Directors worldwide have experienced an extraordinarily difficult period because of the economic crisis, according to Philip Crenigan, director of De Jager & Associates, North Sydney (Australia), especially in terms of "Compromises that were made in terms of strategy. Employees are disappointed because long-term investment has failed for them". During this recent crisis, few companies have shared their problems with their employees. Those who did, though, were able to create a culture of collaboration and creative solutions. In the market, according to one survey by Philip Crenigan "Some 76% of candidates are, actively or passively, trying to change their role." However, in difficult times, candidates may not necessarily be motivated to leave their current employers. The top candidates who are performing well in their current organizations may not wish to subject themselves to unnecessary risk in changing jobs. Indeed, more often than not, the incentive to change jobs is driven by "push" factors from the existing employer, rather than a "pull" from the prospective employer.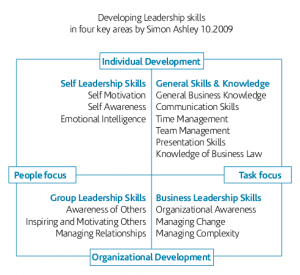 WHICH PROFILES ARE ATTRACTIVE
Alfredo José Assumpção, CEO and founding partner of Fesa Global Recruiters of São Paulo, Rio and Curitiba (Brazil), adds that "An executive must be willing to work anywhere around the globe, and has to have an optimum service attitude".  Paul Lien is partner, senior consultant and branch office manager of PCI Executive Search Consultants in Beijing (China). He explains the needs in his country, "As a consequence of the downturn, the Government has invested heavily in new infrastructure, including power, energy, and transportation. This to maintain the high GDP of recent years." Therefore, almost all the global players related to infrastructure have rushed to start operations in China. The positions most often sought for these companies include: CEO, CFO, country general manager, as well as people to handle government relations. Supply chain management is another growth area. Lim Chye Lian, global chairman of IIC Partners in Singapore, told us that, "Although the global economic climate remains precarious, since the beginning of this year, we have seen  steady demand for leadership positions, particularly in the life sciences and industrial sectors, the latter covering industries such as chemical and automation products. Such positions tend to be for business leadership, and include CEO, managing director, or business unit heads. Also being sought are commercial leadership roles with major responsibility for revenue generation."
WHAT DO CANDIDATES WANT
Candidates are more demanding than ever about the company, the background, the role and why it is required, as well as how the CEO and future colleagues collaborate. What they, rightly, demand from the client—and therefore the search consultant—is honesty, transparency, swift feedback, clarity on the next steps in the process, in addition to absolute confidentiality. Clients sometimes forget that they are in a search process and that the way they behave forms part of the candidate's decision-making process. By behaving in ways that candidates find unacceptable, clients can become an issue. According to Alfredo José Assumpção, "Candidates are looking for a place where they can be whole (completely used and served), where they have freedom to act, where they are used entirely, where they can put in use their know-how and technical skills to fulfill their profession in order to find happiness and quality of life."  For Jeffrey Harris, managing partner Harris/IIC Partners, Dublin, OH (USA), "Candidates similarly, now demand an organization that champions creativity, flexibility, transparency in leadership and entrepreneurial drive.The strongest candidates expect an opportunity to be challenged, developed internally, and held accountable for their results to ensure a continual growth of skills in preparation for future positions.  Organizations unwilling or unable to provide this opportunity and challenge internally cannot attract and retain the best talent."

WHAT COMPANIES WANT FROM CONSULTANTS
Charlotte Eblinger, CEO and founding partner of Eblinger & Partner Personal und Managementberatungs GmbH, Vienna (Austria), referring to her country, says, "Our clients tend not to select candidates based solely on a first interview with the executive search consultant, a candidate profile, reference checks and a personal interview. They generally also want to run personality analyses and assessment centers."  According to Jeffrey Harris, consultants are "Continually challenged by our clients to become as diverse and globally-minded as they have been. No longer is it enough for our firm to simply attract talent. Our clients now expect us to future-track talent and provide insight into how the organization may be received as it enters its new markets." Charlotte Eblinger adds, "One thing, however, applies to all clients: they want to find new staff who already have experience in the field in question. This might be a particular skill or expertise. But it could also be management experience, specialized customer contacts and the like."
KEY ELEMENTS OF TODAY'S LEADER
Charlotte Eblinger invites all candidates to invest "Energy, drive and a positive attitude. Commitment, motivation and dedication are also absolutely essential in the new challenge."
Lim Chye Lian adds, "Suitable candidates, must not only possess strategic prowess. They must also be able to roll up their sleeves, whenever necessary, to be closely engaged in the organization, and be in regular contact with their customers. Their responsiveness to the unpredictable changes in the market place has to be precise and quick.  Their ability to manage diverse stakeholders' impatience for results and answers must be nimble and relevant".
A GUIDELINE IF YOU WANT TO BECOME A LEADER
1. Take controlled risk and shows courage in driving change
2. Communicate values and create a positive climate, empowering others and releasing their energies, individually and collectively
3. Show transparency in communication and actions
4. Show strong organizational, prioritization and planning skills
5. Show humility
6. Have strong financial planning skills
7. Have the ability to optimize workforce (both performance and behavior)
8.  Have a strategic vision, direction, and leadership
9.  Be a creative problem solver
10. Be an entrepreneurial leader who embraces the mission/objectives of the company
All the interviewees are members of IIC Partner Executive Search Worldwide, a head-hunting form with over 25 years of experience and 51 offices spread over the five continents. 
[W    iicpartners.com]
Published in the hard-copy of Work Style Magazine, Spring 2010