In cold and hot war times military intelligence is more and more important. But recently the tools and strategies developed in military schools have been used to train future corporate leaders and hone management skills.
by Allan Hall
LEARNING FROM THE MILITARY
Sandhurtst, West Point, Saint-Cyr, the Gagarin Air Force Academy – these are just some of the hundreds of finishing schools around the world for army officers. Men and women go there to learn the arts of discipline, tactics and, in essence, how to inflict violence effectively and brutally in a way that causes their side as few losses as possible. But while they exist primarily to churn out the leadership of world armies, business leaders around the globe also prize them as breeding schools for future winners in the corporate cosmos once the days of soldiering are over. Take Sandhurst, for example, the premiere officer training school for the British Army that has opened its doors to educate the warrior sons of Allied nations down the years.  Sandhurst enjoys a cachet alongside that of Oxford and Cambridge, the two premier civilian institutes of higher education in Britain; to say you have studied there sends a signal to future employers that you have come through a prized system of learning.
A TRUE STORY
Richard King-Evans, the founder of France-based RKE Associates – a global security and investigation consultancy – is a man who values his time spent at Sandhurst and in the British Army. Indeed, so impressed is he by the education he received there that most of his organization is staffed by former military officers. Mr. King-Evans left the British Army as a Lieutenant Colonel in 1993 after a career spanning 21 years. In his time in the army he directed privatization of military prisons and he was Chief of Military Police for the Support Area of British Army of the Rhine in Germany. In this latter role he directed use of £60M assets and 650 military police officers and other service men and women controlling security, anti-terrorist, close protection and crime prevention operations. In the late 1980s he was the Chief Instructor at the Military Police Training School, Chichester where he directed 53 courses of 14 types training 1,600 personnel each year. Amongst his publications are "Crisis Management – Could You Cope?" published in 1995 and "It'll Never Happen to Us…" published in 1998. He said; "It used to be said by many employers that they preferred to employ someone who had served on a three year short service commission than a university graduate. Why? Because the army officer was more dynamic, more analytical, not risk averse but able to learn quickly and to adapt, able to empower subordinates and then monitor but not control, able to recognize weakness in himself and others, able to nurture one and to exploit the other. "Sandhurst was the key, its motto 'Serve to Lead' and at Sandhurst one learned these critical lessons: analysis; decision; mission; success; and NO surrender – withdraw perhaps but never surrender. As a young 22-ish year old, the Sandhurst graduate is immediately responsible for 30+ men and/or women's lives, for their welfare, the welfare of their families an even their children. It's true that others are also involved but it is the officer commanding a platoon or a company or a battalion whose decisions affect the entire life (and death) of their subordinates."

Mr. King Evans spent six months at Sandhurst in 1976 studying military history, politics, tactics and military technology. The only qualification he received was the Queens Commission – the right to serve as an officer of Her Majesty. He went on; "I hated it at first. It was hard grueling work, and for the first six weeks at Sandhurst, you are not allowed out. Did it make a man of me?  Absolutely. Was I different afterwards?   Absolutely.  I went into the Army as a civvie; I came out as a trained leader. "Would I recommend it? You bet I would and my  son is following his dad. Already a major commanding a company with a tour of Iraq and Afghanistan behind him and a further tour of Afghanistan to come. Business leader prize graduates of places like Sandhurst; I should know, because I am one of them now." Entry to Sandhurst is now preferred after university – probably 75% are graduates when they enter there now – and the lecturers are among the finest in their fields anywhere. It doesn't cost anything for an officer cadet but foreigners opting for short term courses can find themselves paying up to 10,000 pounds a term. In France the top academy is Saint-Cyr. French students who enter as cadets are about 21 years old. The three-year term of study at Saint-Cyr has been modified in recent years to reflect the system of credit used in "civilian" academic programs.
EUROPEAN CREDIT TRANSFER SYSTEM
All ESM cadets graduate with a master of arts or a master of science and are commissioned officers. Again, it is free for servicemen.  And again, French business leaders, in a survey published five years ago, said they were "more inclined" to take on its graduates than those from civilian universities. West Point, the major officer school in the US, has long had strong links with the business community and industry titans are often welcomed to lecture there. Again, it is free for those who are signed-up to serve their country.
A conversation with the Admiral Rosati chief of the Military Academy of Livorno where enters about 120 per year.
Do you think military education can compete with the civil one in terms of acquired competences and values?
The Naval Academy teaches its cadets differently according to the professional branches they belong to and educate them equally so that they all learn and can consequently share the ethical principles and code of the masters of the sea. The two processes of "teaching" and "educating" proceed in parallel, so as to provide cadets with a well-balanced professional growth. The skills acquired by a cadet after finishing his courses at the Academy are, in my opinion, better than the ones of any other person who "simply" graduated and faces professional life. We must consider, in fact, that during their courses our cadets often have the opportunity to get in touch with their future job activities: every year they embark on different naval Units of the Italian Navy so as to practice and experience what they learn in the Academy. Moreover, if compared to the "civilian" world, the process to instill the values that we consider essential for our organization and for pursuing the aims of the Armed Force starts from the very beginning of the training and continues throughout the whole period in the Academy. Through this, we grant our cadet a reliable growth to make them aware of their role, giving them the possibility to be employed immediately after graduating and to cover positions with an adequate level of responsibility: in other words, we may define a graduated cadet as a "turnkey" manager.
Which are the perspectives of graduates from the Naval Academy apart from or after the military career?
The perspectives are "all the ones you may want" and any kind of job in which personnel with successful credentials is needed: this is possible because our cadets go through a highly-selective cycle of professional education and instruction. We must highlight that one of the main goal of our Institute is to develop a high sense of responsibility and to mold the capacity to take well-balanced decisions, even when difficult situations occur, based on analysis and intuition: both science and art.
Why should business leaders prize graduates from Military or Naval academies?
The cadets who study in the Academy generally own, besides their specific skills, features of adaptability, commitment, decision-making and management capability built up with constant attention. Could you imagine any kind of company which would not esteem such an employee?
Is there a correspondence in terms of programs and credits between your Academy programs and the "civilian" academic ones?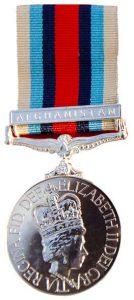 There is a total correspondence: our courses are held based on a convention with national universities. At the end of each training course, cadets obtain a degree issued by the university itself.  This means, for example, that the civilian student who graduates in Telecommunication Engineering Science at Pisa's University will have attended lectures with the same programs and credits of the Navy Officer of the Combat System Engineer Corp who ended his training period at the Academy. It would not be a surprise to discover that both of the mentioned students attended some of the lectures together.
Distinguished alumni Saint-Cyr
• Carlos Guerrero War Minister of Ecuador (1926) • Haj Ali Razmara former Prime Minister of Iran • Iosif Butoi former Military Chief of the Romanian Military Academy
Distinguished alumni West Point, members of the US 111th Congress: • Senator Jack Reed • Congressman Geoff Davis • Congressman  Brett Guthrie • Congressman  Patrick Murphy  • Congressman  Tom Rooney • Congressman  John Shimkus 
Distinguished alumni Sandhurst
• Dodi Al-Fayed Egyptian multi-millionaire and film producer • Vitoon Visutipol, CEO of The Thai-Setakij Insurance • Paul Brown, CEO of the Commercial Radio Companies Association • Greg Leniston, Sales Director of Ice Broadband
Distinguished alumni Livorno
• Agostino Straulino One of the greatest world yacht man of the XX century • Giovanni Falcone, Italian prosecuting magistrate who tried most of his life to break the Mafia's stranglehold on Sicily.
Motto
West Point Duty-Honor-Country
Saint-Cyr Training for victory
Sandhurst Serve to lead
Livorno Country and Honor
Cadets/year
West Point 1200
Saint-Cyr 1400
Sandhurst 2000
Livorno 120
[W    army.mod.uk     marina.difesa.it     st-cyr.terre.defense.gouv.fr    usma.edu]
Published in the hard-copy of Work Style Magazine, Spring 2011