The Techniques for cultivating employees engagement and retain them in times of impossible choices.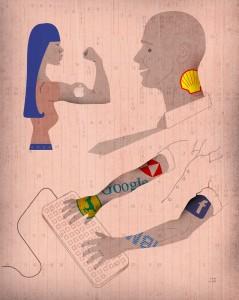 Employee engagement is one of the most talked about human resources topics. Literature tells us that employers should strive to foster a culture of engagement culture. According to research conducted by firms including Right Management, Hewitt, and the Hay Group, strong employee engagement leads to organizational growth, goal achievement, and positive return on investment (ROI). For many employers, however, the notion of employee engagement is elusive. What exactly is employee engagement?  Practically speaking, how can I as an employer foster an engagement culture?
The recession and the decline of the employees engagement
During the recent global recession, employee engagement declined overall.  Throughout the course of the recession, engagement levels faltered, as many employees considered themselves lucky to have a job rather than be one of the long-term unemployed. The challenging times, however, did not completely dampen all employees' engagement levels. Engaged employees helped their employers to weather the economic storm and emerge successful.
What techniques did  the employers use to ensure  success in unprecedented  financial times?
There is no secret recipe for cultivating employee engagement. Employers with engaged employees, however, utilize one or several of the following techniques to gain competitive advantage. 
Senior leadership is a key driver of employee engagement. In organizations with high engagement levels, leaders value employees and recognize employees' contributions towards organizational success. These leaders also effectively communicate to employees the organization's strategy and short- and long-term goals. Leaders of engaged employees demand an ethical workplace, and model the behaviors expected of all by living that reality. Employees perceive engaging leaders as individuals who have the necessary skills, abilities, and competencies to ensure organizational success through effective planning and action. The essential tools that tie these senior leadership attributes together are communication and trust.  Repeated, bi-directional communications foster mutual trust among leaders and employees, which over time leads to engagement.
Several tactical implementation tools can support the communication and trust building processes. Performance management systems that focus employees on short- and long-term goals reinforce communication and organizational direction, and ensure everyone works towards the same end results. Coupling the performance management process with short- and long-term incentive programs further reinforces the messages, and provides a mechanism for tangibly recognizing and rewarding employee contributions.
A team-based culture further supports an engagement mindset. High performing organizations expect employees to work together in an environment of mutual respect. When engagement is present, a sense of connectedness and community exists. These organizations break down silos and fiefdoms to align everyone towards the same strategies and goals. Creating an organization with high engagement levels takes time and effort.  Active communication, role modeling, and team building, supported by an organization's performance management and incentive systems, enable senior leaders to instill in employees the elements necessary for engagement. Although some may not perceive the time and effort involved in developing this type of culture to be worthwhile, positive ROI and organizational rewards await those who take the initiative.
[W   haygroup.com    hewittassociates.com    hrny.org    right.com]   
Illustration by  John Hersey, San Anselmo, USA
Published in the hard-copy of Work Style Magazine, Spring 2011