Human resources managers play a great role in shaping the compliance program and disseminating the company's policy based on ethics and anti-corruption behavior amongst their fellow employees.
by Rosario Imperiali
PRIVATE CORRUPTION IN EU
The Council Framework Decision 2003/568/JHA of July 2003 is the legal instrument through which the European Union combats corruption in the private sector. The framework needed to be adopted by the Member States by July 2005. Individuals, under both profiles as active (corrupting a person) and passive corruptors (demanding an undue advantage), are liable to a maximum penalty of at least one to three years imprisonment.
CORPORATE LIABILITY
The aim of the framework is to involve the liability, not only of individual corruptors but also of companies, of all sizes and sectors, for failing to prevent bribery on their behalf and for their benefit, committed by any employee or company representative. This implies that a commercial organization should put in place adequate anti-bribery procedures which, realistically, might be quite different in small or medium sized organizations from those that may be right for a large multinational.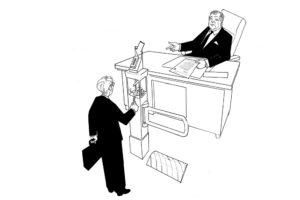 ROAD MAP
Corruption must be fought by companies in good faith. This implies that top-level management is committed to preventing bribery, fostering a coherent culture inside the company. Bribery threats to organizations vary across business sectors, business partners, transactions and jurisdictions, for this reason they should be managed through the adoption of a risk-based approach. It may be that, as a result of the introduction of the private corruption offense, companies will review their policies – for instance – on hospitality and promotional, customer travel, political contributions, charitable donations and sponsorships, facilitation payments or other similar business expenditure as part of the selection and implementation of bribery prevention procedures. Breaching the policy for employees and managers causes predetermined disciplinary consequences. In order to mitigate identified bribery risks the organization applies due diligence procedures which may include enquiries, indirect investigations, or general research on proposed associated persons. Staff communication and training ensure that bribery prevention policies and procedures are embedded and understood throughout the organization. Monitoring and reviews, at last, make improvements where necessary and complete the corporate model designed to prevent bribery.
By so doing the company may prove that it had adequate procedures in place to prevent corruption despite a particular case of bribery that may – nevertheless – have taken place
CASE STUDIES
Few examples show how potential bribery risk might be present even within operations deemed as normal business activities. Consider the circumstance that the organization relies on consultants whose expenditures sometimes involve cash transactions and the consequent, inner difficulty of their monitoring. This situation can be a source of facilitation payment or other risk of bribery: here the risk stands on the company's reliance on agents or third parties which need to be handled with adequate procedures. In addition, imagine a firm which is used to organize periodic events providing entertainment and quality dining as an expression of appreciation of its main loyal customers. Internal, transparent guidance and adequate procedures, as well as training and staff supervision should ensure proportionate, reasonable and bona fide hospitality and promotional expenditures. Business expenditures aimed at improving the image of an organization, at fostering relations or at presenting products or services, are a fundamental part of doing business. In these contexts, the boundary line between a legitimate operation and a case of corruption, is drawn by the connection (inference) between the advantage given and the intention to influence and secure a deal or a business benefit.
[W transparency.org]
Published in the hard-copy of Work Style Magazine, Winter 2011
Illustration by David Johnson, Windham, Connecticut