Winning the War for Talent.
Mandy Johnson
[Wiley, 224 pp, £ 17.50, 2014]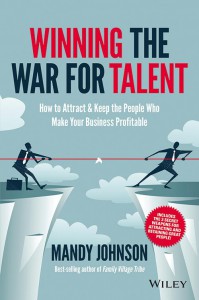 Hiring and retaining great people is the key to profitable growth. Winning the War for Talent addresses this issue with an unconventional how-to guide of innovative techniques for sourcing and retaining skilled staff. It explains how to move beyond old-fashioned subjective HR practices that don't work and provides a system of checklists, KPIs and templates that any organization can follow and implement.