The Road to Reinvention.
Josh Linkner
[Wiley, 272 pp, £ 18.99, 2014]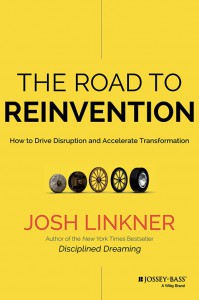 Throughout the book, Linkner explores the history − the great rise, unprecedented fall, and now rebirth − of Detroit. Linkner brings an insider's view of this incredible story of grit, determination and creativity, sharing his perspective on Detroit's successes and setbacks as a profound example of large-scale organizational and personal transformation.