The Go-To Expert.
Heather Townsend and Jon Baker
[FT Press, 240 pp, $ 29.99, 2014]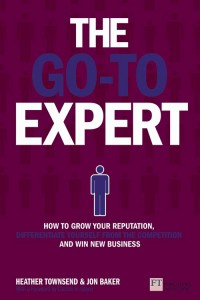 The Go-To Expert provides no-nonsense advice on managing your transition into a well-known and trusted name within your industry. Discover:
– Simple steps to build your profile
– How to market and sell yourself with ease and confidence
– Techniques to make your clients come to you.