The Discomfort Zone.
Marcia Reynolds
[Berrett-Koehler, 192 pp, $ 18.95, 2014]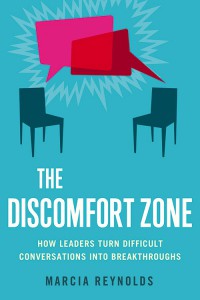 Leaders, managers and coaches are charged with getting people to stretch their limits but are often unsuccessful. Top leadership coach Marcia Reynolds says the problem is that, when incorrectly handled, difficult conversations create more resistance than growth. Reynolds offers a model and methods for discovering what to say so people change their own minds.