The Communication Book.
Emma Ledden
[FT Press, 224 pp, $ 19.99, 2014]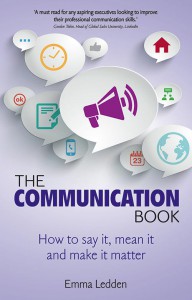 This book is a useful guide to using the power of online and offline networking for business and personal success. Professionals know that mastering effective verbal communication is the heart and soul of good business, their success and their career progression, but few know how to get the basics right and fewer still understand how to master it.