The Business Model Navigator.
Oliver Gassmann, Karolin Frankenberger and Michaela Csik
[Pearson, 400 pp, £ 21.99, 2014]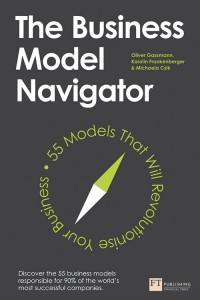 Ninety percent of the world's strongest business innovations spring from just 55 different business models – and here they are in one book. A strong business model is the key to business success and winning innovations. Based on groundbreaking original research, this book shares these 55 recipes for success, providing practical templates to help readers build new business models from scratch and supercharge their existing models.