From Values to Action.
Harry M. Jansen Kraemer Jr.
[Jossey-Bass, 224 pages, £ 18.99, 2013]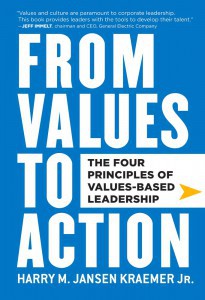 Kraemer demonstrates that the journey to becoming a values-based leader begins with self-reflection, which is the first of four fundamental principles that guide leaders to make choices that are aligned with their values. As his explains in his new book, because of today's economic and political environment, the global economy becomes even more competitive and values-based leaders are needed more than ever.