Employer Brand Management.
Richard Moseley
[Wiley, 320 pp, £ 32.99, 2014]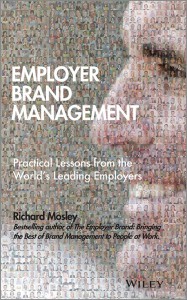 This is a practical guide to implementation, drawing on a much wider range of cases and examples. This book draws on the significant advances in employer brand practice among leading companies to give managers hands-on advice for implementing successful employer brand planning, employer brand definition, and employer brand implementation and specific applications.