White Ocean Strategy.
Danai Chanchaochai
[DMG Books, 262 pp, $ 53.95, 2012]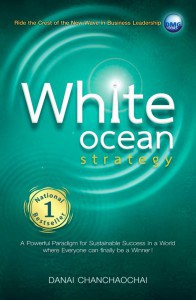 White Ocean Strategy is a new way to drive any type or size of business, from the smallest family shop to the biggest multinational. This strategy places the emphasis on every aspect of society in harmony with the surrounding business, social and natural environment. With the courage to declare the truth against mainstream economic principles, this book has ignited significant change in Thai society.