Think Like an Option Trader.
Michael Benklifa
[FT Press, 208 pp, $ 35.99, 2013]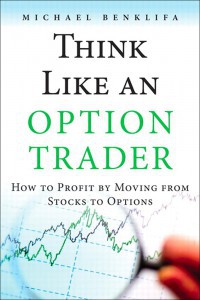 Michael Benklifa, drawing on his experience trading millions of dollars in options every month, reveals this market's radically different dynamics and shows exactly how to take full advantage of them. With practical and simple examples, this text will help you understand how to build trades that earn profits and control risk.