The Happiness Choice.
Marilyn Tam
[Wiley, 208 pp, £ 16.99, 2013]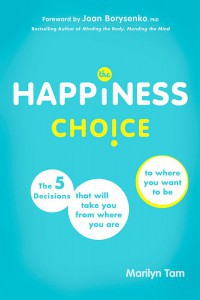 The book is filled with stories, tips, and insights on how anyone can live the life they've dreamed of living. It includes personal experiences and advice from experts in the fields of business success, relationships, health and fitness, spiritual and community relations, integrated into relevant chapters to strengthen and broaden the perspective and tools available for readers.