Own the Future.
Michael S. Deimler, Richard Lesser, David Rhodes, Janmejaya Sinha
[Wiley, 384 pp, £ 23.99, 2013]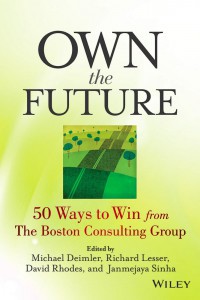 The book is part of BCG's Game Changing Program—a year-long endeavor engaging leaders on how to navigate shifts in business and the global economy. At the book's core is a manifesto for radical transformation that has been BCG's underlying mission since its founding 50 years ago.