Change with Confidence.
ILLUSTRATION BY – HANNA MELIN
CONTRIBUTION BY – PHIL BUCKLEY
Phil Buckley
[Jossey-Bass, an imprint of Wiley, 251pp, £ 18.99, 2013]
This book addresses the 50 biggest questions that change leaders ask time and again, and provides the context, examples, and advice to answer them well, and to enable successful, sustainable change. Author Phil Buckley offers practical, experience-based advice for the difficult and stressful challenge.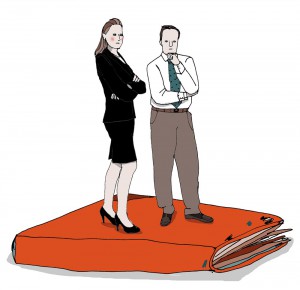 twsm What is the meaning of the book's title?
pb The book's title reflects the weighty challenges leaders face when implementing big change in their organization. In working with leaders over twenty years, I' ve discovered that their skills and experience don't necessary serve them well in managing large change and disruptions, such as buying or reorganizing a company or securing cash. I found that leaders often panic when faced with the kinds of change that are new to them. And when they panic, they tend to lose a lot of sleep and make poor decisions. So my book shares my experiences and those of other leaders.
twsm What is the first advice you would give to a change leader?
pb I would advise the leader to take stock of available skills and capacity to support the change and to determine where further support is needed. He must review past experiences and successful changes and analyze what made them successful, including his own role in the success. He should also check in with peers within his company as well as across the broader industry and its network to leverage the skills available there. And finally, he must articulate the benefits of the change alongside a vision of and blueprint for the organization's future. A leader must show his employees how the change, based upon a strong foundation, will benefit them as well as the organization in ways that will provide a better experience than they now enjoy.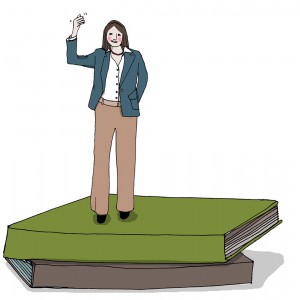 twsm What are the essential skills and abilities needed to make a great leader?
pb Great leaders have a destination in mind, and their role is to lead their teams forward. They have to develop an empathy for where the organization is now, and where the gaps are that must be closed. They must see where the organization is strong and where it needs improvement. A vision from the executive level is important, but leaders must also climb down into the gaps, so to speak, to understand them. The ability to then move the organization into change is essential, as is seeing the specific change in the context of an envisioned and articulated future success. Determining how to position the organization in the markerplace, understanding its comparative advantage and supporting its competitive agenda are all key. Finally, leaders must be excellent leaders of people.