Change Intelligence.
Barbara Trautlein
[Greenleaf Book Group Press, 250 pp, $ 24.95, 2013]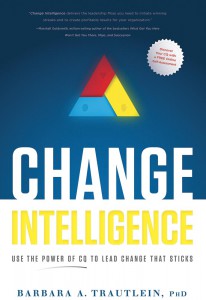 A research-based guide to maanging organizational change. Barbara Trautlein (who has helped leaders and organizations create change that sticks for more than 25 years), walks readers through evaluating their leadership style and offers practical ways to implement successful and sustainable change.