Ana Claudia was born in the city of Bauru (São Paulo) in 1983. She began training for the Chinese martial art, kung fu wushu, when she was 17, with no intention to become a pro wrestler, that she is now, at 26 years of age.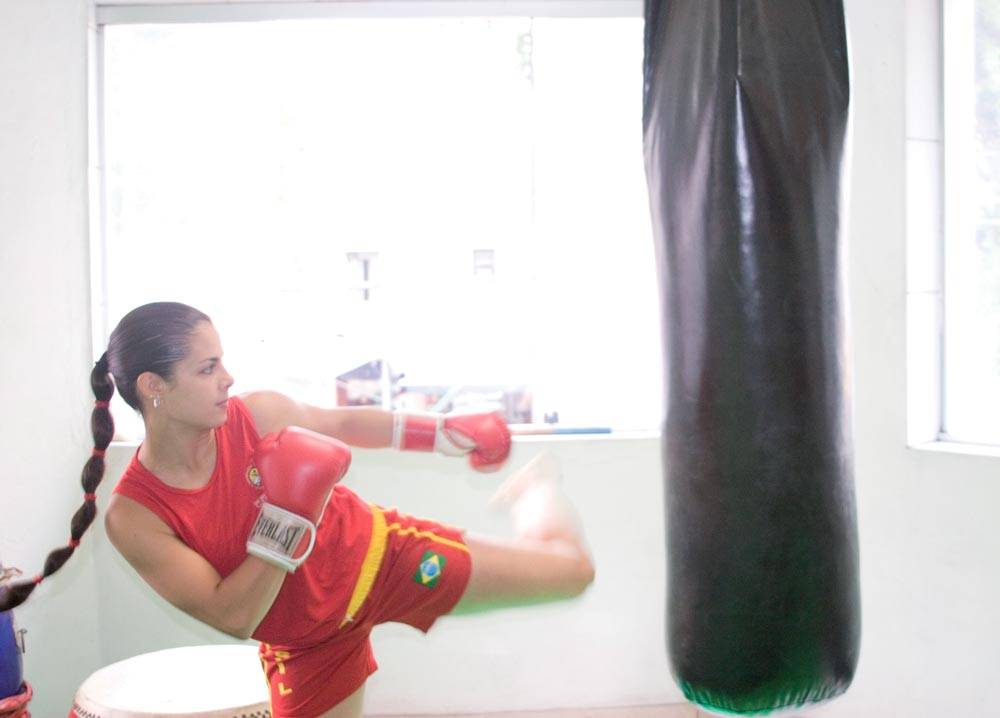 She has won the Brazilian Championship four times, the South America Championship and Pan-American Championship once. She took third place in a World Cup in China. She also gained two bronze medals for the World Cup in Sanshou. (named for a typical mode of Wushu, known as Chinese boxing). She has a degree in Physical Education. She teaches wushu to people to demonstrate the true meaning of martial arts. For, kung fu is also a philosophy of life, which means "good job" and can be applied to everything you do in your life. She believes that this principle leads her to success in the ring. She is careful about her physical and psychological training. To get prepared for fights, she usually uses her full potential to its highest limits. Everytime she wins she is even more convinced that it is worth it. Ana Claudia devotes her life to kung fu and also she finds time to play with her pets, two dogs and two chinchilla. She enjoys also travelling. She likes making new friends and visiting new places. Besides being a professional fighter, Ana Claudia Fatia is proud of her looks, and loves to stress her femininity.
Advice from Demetra Dossi for the 'Ana Claudia Style'. I selected sporty, colorful and feminine clothing in keeping with her style. I chose clothes and accessories with strong colors such as red and blue. I opted for colorful sneakers, a pair for sport and the other pair to use every day, an elegant striped shirt, two polos top with fun pins.
Published in the hard-copy of Work Style Magazine, Spring 2010