Testimonials
Jaksa Nikodijevic, architect designer, AECOM
Shenzhen is a city of opportunities, especially in the field of architecture, design, art, business and communications. Still, everyday life brings certain difficulties with communication, cultural barrier and habits… but overall Shenzhen can be a pretty safe city. Tolerance can be incredible, and with certain social benefits as prices of public transportation, cheap choice of living costs, exotic fruits, affordable massages and body care. Although costs of apartments reached European levels, lower prices can be found by moving to urban villages. Let's say around 100-150 euros for 60 sqm, and regular apartments in the city goes around 450 or 500 euros for 40sqm.
Walter Pentland, director, Phoenician Global Trading Co
Shenzhen is rivaled only by Shanghai as the softest landing for expats coming to China. There are several places to stock up on Western groceries, public transportation is excellent, it's one of the most liberal cities in China, and the customer service is widely regarded as the best in the mainland (although this is ambiguous). If access to twenty kinds of cheese is just not enough, Hong Kong is right across the border! 
Simon Chan, general manager, Shenzhen Lingyuan Technology Co.
Shenzhen is a beautiful city with beautiful seaview and abundant of opportunities. It is nice place to live and work, but also a big challenge to young poeple. Living cost is pretty high, high-paced development make no lazy poeple here. All are busting their asses off and trying to stay here.  It is a city of dream, you can point your finger to any building and say that's mine one day if you dare. 
Alex Chiang, HR director, Grand Hyatt Shenzhen
The city is only about 35 years old therefore very young and energetic. However, if you are looking for cultural elements you might be disappointed. Its close proximity to Hong Kong has made its population very open to western cultures. Shenzhen is also a "melting pot" of different people coming from all over China. 90% of the population are from other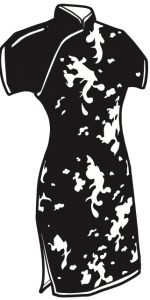 Chinese provinces. In terms of living in Shenzhen the climate is very comfortable and its nightlife is amazing. If you are into massage, Shenzhen is also famous for its spas (although they are not very sophisticated).
Dallas Tsang, engineering manager, Power-One Asia Pacific
Economy is still very good several companies are bringing their manufacturing to Shenzhen. The most flourishing industries are consumer products, pharmaceuticals and construction. At present the job market is very good compared to 10 years ago and the rest of the world. I think Shenzhen can be considered a pretty safe city, although crime is present in a few areas outside the center. As for public transport, the most used mean is the bus, although some people prefer to use their own cars, I take 30 minutes to get to work but on average people in Shenzhen take about 1 hour.
Sam Chen, acting front desk manager, Starwood Hotels & Resorts Worldwide, Inc
From my point of view, Shenzhen is the most pleasant city in China, as it s citizen consist mostly of migrant workers, thus prejudice is less, which greatly contributes to the stability of the city.  Transportation is also very convenient as MTR is now very advanced in this city, moreover, roads in the city are very wide.  As for living cost, it's expensive in the downtown as it is in most super cities. However, you can also choose to live in suburban area, where you can save the cost yet doesn't necessary mean reducing quality of life as transportation is very convenient.
Andrew Wang, director of catering & convention sales, The St. Regis Shenzhen
Working in Shenzhen is fantastic; there are plenty of job opportunities and good positions as long as you are capable and ready, and not that much related to politics. You could also run a company by your own to realize your dream. However compared to the working style of 2nd or 3rd tier, here it is faster and more stressful.  Life in Shenzhen is not easy due to the high housing rental fees and the city's fast pace. The whole environment and climate are good. It's safe in CBD, while unsafe out of the downtown area. If you are not strong enough, do not come to Shenzhen. As for work-life balance, I would say work hard, play harder.