Society
Crime, security and internal stability
Shenzhen, much like the whole of China, experiences a very low violent crime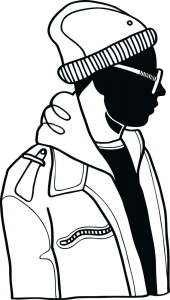 rate. This is largely due to severe penalties for anyone caught breaking the law. This is good news for visitors as it ensures that most visits are trouble-free. That being said, there is still a risk of petty crime as there is in any large city. As well as petty crime, roads accidents are also a risk. It is vital to be alert when driving or crossing roads as the streets are often packed with cars and driving is somewhat erratic. 
Corruption
According to Transparency International, China ranked 100th on the CPI 2014 list (Corruption Perceptions Index: it measures the perceived level of public-sector corruption in 177 countries around the world). For this reason corruption is a big issue in the country. Bribery, kickbacks, theft, and misspending of public funds costs at least 3% of the GDP.
Foreign presence
The majority of the population in Shenzhen is Han Chinese, with a striking small percentage belonging to other ethnic groups. Foreigners in Shenzhen come from, in order for number of expats, Japan, South Korea, Philippines, USA, India, Singapore and Canada.
Media
Relationship with other countries
The foreign relations of China guides the way in which it interacts with foreign nations. As a great power and emerging superpower, China's foreign policy and strategic thinking is highly influential. China officially states it unswervingly pursues an independent foreign policy of peace. The fundamental goals of this policy are to preserve China's independence, sovereignty and territorial integrity, create a favorable international environment for China's reform and opening up and modernization construction, maintain world peace and propel common development.

Entry/Exit
A work visa is required for those wanting to work in China for pay. It is also issued to aliens who come to China for commercial entertainment performance. It is only granted if you and the employer meet certain requirements. First, the organization must be accredited to employ foreigners. You must meet the requirements as a 'foreign expert' and the employer must obtain a certificate stating that you comply. The most common employment is teaching English for which the minimum qualifications are stated as having English as a first language and having at least a Bachelors degree and two year teaching experience. The age limit for male applicants is 24 – 65, and 24 – 55 for female applicants. However, there is some flexibility in these requirements so if you can find a willing employer they still have a chance of obtaining approvals for you. The employer will send you a government issued Employment Permit and Visa Notification Letter which you must submit with your application. Accompanying family members should apply for new S1 or S2 visa submitting invitation letter from the relative working in China and a 'proof of relationship' (i.e. their marriage certificate for a spouse, or birth certificate for a child.) This permit is valid for only 30 days from the date of arrival during which time

you and your employer must seek a Temporary Residence Permit for the duration of your contract, to the minimum of 90 days and the maximum of 5 years.