Quality of life
Public transport / International connection

Public transport: As China covers such a vast area and has such a large population, the public transport system is of considerable national importance. There is a huge network of bus and train routes connecting cities and towns across the country, and the Chinese government has invested heavily in updating and improving the transport infrastructure in recent years. Although the system is modern and reliable, means of transportation are often very packed, pre-booking up to 3-days prior the traveling date is highly recommended. Fares can be paid in cash or by scanning a pre-paid Shenzhen Tong card. It is illegal for a bus conductor to receive a bus fare without giving a ticket in return.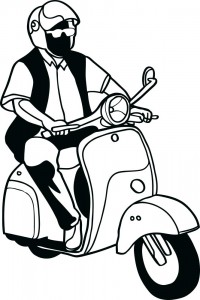 International connection:
By plane:
Shenzhen Bao'an International Airport is located 32 Km northwest of the city centre and is the fifth busiest airport in China. It is popular with those wishing to travel to Hong Kong due to its comparatively low fares to those of Hong Kong International.Bao'an
T 0086 755 2345 6789
szairport.comSome approximate flight times
Beijing 2h 55m
New York 16h 36m
Sydney 8h 40m
Rome 12h 2m
Frankfurt 11h 52m
Istanbul 10h 27m
Tokyo 4h 4mReaching Shenzhen Bao'an International Airport
The airport can be reached by metro as it's at the end of Luobao (Line 1). The bus 330 leave from Hualian Mansion (Exit B2 of Kexueguan Station on subway Line 1) to the airport. Travel time is approximately 35 minutes with no stops halfway. First shuttle runs at 5.30 am and last one at 9.30 pm. Alternatively hop on Airport Express Line 2 from Luohu Railway Station to get to the airport directly. Trains run from 7.45 am to 12 am.Tourist Information
Shenzhen Central Network of Tourism Consultation Service
Bao'an International Airport 1/F
Block B of the airport straight to No.1-4 site of hall
T 0086 755 277 7757
shenzhentour.com
Main distances from Shenzhen 
Guanzhou
150 km
Guanxi
735 km
Chenzou
520 km
Brussels
132 km
Getting around
Parking
Parking is pretty straight forward and cheap in Shenzhen, as the maximum legally allowed amount is RMB35 daily. The first 15 minutes are free in most places as well, in some places even the first half hour (Walmart for example). Government owned parking lots, for example at the Civic Center or other departments charge you RMB5 for a whole day, if you have to leave in between and come back on the same day you can just give them the Fapiao from the time before and you won't have to pay again. Parking at the Civic center is actually free if you get a ticket at the counter in Hall A or B. Parking at almost every restaurant or hotel is free as well, if you get a parking ticket when you pay your bill.
Car Rental
Although driving in Shenzhen seems to be pretty crazy, if you feel like adventuring in Shenzhen's traffic you can rent a car at the airport's AVIS office (Terminal 3 Parking Lot P1, P2, T 0086 755 8611 0600, avis.com). The office operates all week from 9 am to 8 pm.
Train
There are currently three passenger railway stations in Shenzhen. A real-name system is used when buying train tickets, and it is advisable to book early, especially before holidays. When booking a ticket, a passenger must have some form of identification, for example a passport. Passengers must fill in a luggage-shipping form at the railway station, pass the security check, have their luggage weighed and tagged, and once they arrive at their destination, they claim their luggage using the luggage form.

Shenzhen Station/Luohu Station
Heping Road South, Luohu District (next to Luohu Kou'an)
T 0086 755 8232 8647
12306.cn

Bus
There are presently 3 large city bus companies in the city: Shenzhen Bus Group Company, City West Bus Company and City East Bus Company. Traffic can be terrible, so take into account the possibility of congestions when planning your journey. Most buses run from 07 am to 11 pm. Passengers pay the conductor as they board, informing the conductor of their desired stop.
Subway
There are five metro lines in Shenzhen: Huanzhong Line, Longgang Line, Longhua Line, Luobao Line, and Shekou Line. More metro lines are under construction, and their estimated completion date is 2020. Stops are announced in Cantonese, Mandarin and English. Most metro carriages have small televisions, and above the doors there is a display screen which shows all the stations on the line: red lights cover the stations which have already been passed, while green lights indicate the stations to come. The metro token is sold at automatic vending machines, most of which accept coins, and local currency 5.00 and 10.00 notes. Change can be obtained at service booths. Prices vary depending on the destination, and range from CNY 2.00 to 11.00.Shenzhen Metro Group Co.
Metro Building, No.1016# Fuzhong No.1 Road, Futian District
T 0086 755 2399 2600
szmc.net
Taxi
You can get a taxi anywhere in Shenzhen, but don't hail a taxi in the non-stop area. There are three types of taxis in the city, the Red, Yellow and Green taxis. The green taxis are only allowed to operate outside the Special Economic Zone. There are many star graded local taxi drivers, passengers are quite satisfied with their tour knowledge and English communication. Inside the SEZ basic rate is CNY 10 and then it's CNY 2.4 per additional km. Fares for taxis outside the SEZ basic tariff is CNY 6 with green taxis, and CNY 10 with red and yellow taxis. For the 3 types of taxis additional kilometer costs CNY 2.4.On call taxi service
T 96511
Bike
China is very bicycle-friendly and Shenzhen is no exception. By hiring a bike, you can leisurely explore all of the sights of the city, stopping at your own free will. The city is easy to find your way around, and unless you venture far off the designated paths, it is unlikely you will get lost.
Environment
A total of 356 days were rated as "good" or "basically good." Drinking water quality reached national standard. The non-hazardous treatment rate of urban waste was 94.6 percent. Shenzhen has built a comparatively complete system to monitor environmental quality and sources of pollution. There are 29 stations automatically monitoring air, water and noise polluters at present. The city is speeding up the construction of China's pilot ecological city and a model city of low-carbon living. The world's first batch of electric taxis hit the streets in Shenzhen in 2010. Shenzhen, also known as the City of Parks, has a pleasant natural environment. It has 683 parks totaling 20,541 hectares of green land. In June 2010, Shenzhen launched a plan to build a greenway network. According to the plan Shenzhen will build a network of greenways totaling 2,000 kilometers in length, and residents will have access to a greenway within five minutes' walk. By the end of 2010, 335 kilometers of greenway had been completed and opened to the public.
Shopping
Markets:
Shekou market (Yucun South Rd, Nan Shan Qu, T 0086 755 2685 2319) is a special plase, they sell fresh seafood and meat, live poultry, fresh vegetables and herbs, and dried spices and nuts. There are also many street food vendors, restaurants, and other small shops nearby.

Shopping Streets:
Shenzhen is a bargain. And, if you thought Hong Kong shopping was cheap, Shenzhen will really bring a smile to your wallet.  The most popular area for locals to shop is the streets and malls in the Dongmen area. The commercial heart of the city, Dongmen features a maze of streets filled with clothes, furniture and handicraft shops as well as the cities main malls. Groups of shops tend be clustered together or inside a single building, such as the Hongji Handicraft City (Lixin Road) or Dongmen Fabric Market (Zhong Road).
Malls:
Luohu Commerical City (25 Place Road, Luohu district, T 0086 755 8233 8178, tosz.com) features over 700 shops over 5 floors. The best buys here are clothing, tailors and probably the biggest draw, cut price massages. You should be on alert for pickpockets and con artists, as the mall is a magnet for both.

Education
In China, primary and secondary education takes 12 years to complete, divided into primary, junior secondary and senior secondary stages. Primary education lasts either five or six years with the former accounting for 35 percent of the total enrollment and the latter 65 percent of the total enrollment. At junior secondary stage, most have three years schooling with a tiny part of four years. Almost 98 percent of students are enrolled in the former schools. The nine-year schooling in primary and junior secondary schools pertains to compulsory education. General senior secondary education lasts three years. The city is home to a number of international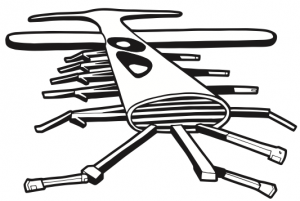 schools, for example, Shenzhen American International School (82 Gongyuan Rd, Shekou, Nanshan, T 0086 755 8619 4750, szsais.org) currently offering instruction in preschool through 8th grade and has plans to expand to school in the future. Alternatively Shekou International School (Jing Shan Villas, Nanhai Blvd, Shekou, Nanshan, T 0086 755 2669 3669, sis-shekou.org) divided in two campuses offers both early childhood and elementary schools as well as middle and high schools. For those wanting to move into academia, there a number of options The first is Shenzhen University (Nanhai Ave 3688, T 0086 755 2653 6108, szu.edu.cn) offering courses in the arts, mass communication, economics and foreign languages among others. You can also enroll at the Shenzhen Polytechnic (Xili Lake, Nanshan District, T 0086 755 2673 1000, szpt.edu.cn) offering courses in engineering, design along many others.
Hospitals
Shenzhen has many public hospitals in the city. If you plan to seek care at a local hospital, be prepared: patients usually go through a series of procedures. Visits to local hospitals are usually met with long lines and wait times, and it can be confusing for newcomers to China who are used to Western-style healthcare facilities. Additionally, it is advised to bring someone who can translate, as doctors at local hospitals seldom speak foreign languages. Peking University Shenzhen Hospital (1120 Lianhua Road, Futian, T 0086 755 8392 3333, pkuszh.com) is one of the best healthcare facilities in the city, alongside with Shenzhen Second People's Hospital (3002 West Road, Sun Gang, Futian District, T 0086 755 8336 6388, yyk.39.net) and Shenzhen People's Hospital (1017 North Road, Shenzhen East Gate, T 0086 755 2553 3018, szhospital.com) There is also an international emergency clinic called the Shekou International SOS Clinic (1/F CMIT Building, No 9 Industrial Rd South, Shekou, T 0086 755 2669 3667, internationalsos.com). The clinic is open from Monday to Friday from 09 am to 12.30 pm and from 2 pm to 6 pm. If you have an afterhours emergency there is another number to call for the clinic, it's the 0086 10 6462 9100.