Leisure
Sports activities and facilities

Sport is an important part of the cultural and social life in China. Whether you like to play or observe sports, and whatever your tastes, you will have the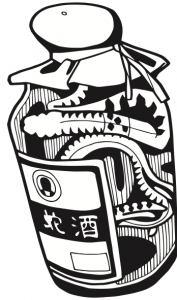 opportunity to watch or take part in a wide range of sporting activities. China traditionally does well competitively at badminton, gymnastics, boxing and table tennis (known as ping pong), in particular. China is a vast country with extensive rural and wilderness areas for outdoor sports. Hiking, skiing and climbing are becoming very popular. Football is also very popular, make sure not to miss a kick off of the Shenzhen Ruby FC (Shenzhen Bao'an Stadium, T 0086 755 8246 9291). If you want to work out for passion or to relieve stress visit the Shenzhen Bay Sports Center (3001 Binhai Ave, Nanshan, T 0086 755 8630 8840), it includes a gym, a pool and a diving natatorium.
www.shenzhenruby.com
www.springcocoon.com
Restaurants
Because Shenzhen is a migrant city, all of China's regional cuisines are represented here. Restaurants range from hole-in-the-wall establishments for homesick working class arrivals to opulent food palaces for businessmen and politicians entertaining clients. If you are a foreigner, spending 100RMB on a fantastic meal is no problem (though, you can spend less on a fantastic meal in Shenzhen).
Top end restaurants
 Chao Tai Xuan (3-4/F of New World Business Center, Yitian Road, Futian District, T 0086 755 82991888) specializes in Chaozhou cuisine and is picky about ingredients used in its dishes. For one category of veggie dish beloved by Chaozhou people, Haruna, the restaurant only uses the sweetest and softest part of the vegetable for the freshest taste.
Paletto (2/F of Ritz-Carlton Hotel Shenzhen, No.116, Fuhua San Road, Futian District, T 0086 755 2222 2222, ritzcarlton.com) is famous for its relaxed and refined ambiance, authentic Italian cuisine and exquisite service. The restaurant focuses on traditional Italian flavors with a modern twist. It chooses the best ingredient from Italy and the best local products of Shenzhen. A plus is that the manager is also a professional critic combining the best wine with your meal.
Great China Chiu Chung Restaurant (5/F of Sheraton Shenzhen Futian Hotel, Jintian Nan Road, Futian District, T 0086 755 2399 8989) is the largest restaurant for Chaozhou cuisine and Cantonese cuisine. Like most Chaozhou restaurants, customers frequently don't need to see the menu and can order anything to their heart's desire.
Best convenient spots
Shenzhen is famous for its "Eat Streets," where you can eat well and unexpensively.
 Nanyuan Rd Eat Street (Nan Yuan Rd, Nan Yuan Village Futian behind CITIC Plaza, (Ke Xue Guan Stn (Line 1) where you'll find excellent Uighur food, which means lots of lamb and kebabs.
Gangxia Village Eat Street (Gangxia Village Futian (Gang Xia Stn) is one of the earliest and most diverse Eat Streets. It specializes in "northern" food, Beijing, Shanghai, Yunnan and in Ningxia/Gansu and Muslim minorities food.
Hubei Village Eat Street (Hubei Village Luohu District, (Bus 2, 10, 29, 104, 205, 220, 223, 311, 312) offers some Hong Kong style seafood restaurants as the mainstay of this Eat Street set in the heart of an old Cantonese village in the heart of Luohu. But we also like the north-west China Moslem food of which there is plenty.
Dongmen Food Street (2001 Jiefang Rd Luohu (Bus 102, 103, 113, 203) is Shenzhen's favorite comfort shopping street also has lots of cheap and cheerful food. There's the usual Cantonese, Sichuan and Hunanese but there's also Thai, South=east Asian and even German. All the chains are represented.
Hot spots
10 Gong Guan (10 Qiaochen W Rd, Nanshan District, T 0086 755 2690 8666 ) is a Dim sum restaurant. Dim Sum is a traditional cuisine from Southern China that offers light dishes accompanied by tea.
Modern Toilet Restaurant (2F Jiefang Lu 1004 Dongmen Buxing (Laojie Stn) is a Taiwanese chain's first branch on the mainland and as the name suggests is a toilet themed restaurant, featuring toilets as seats and squatter toilet plates. Food is nothing special and costs about ¥25-35/dish, but come after dinner with a friend and bring the camera for the ¥10 chocolate ice cream, the place is very popular.
Jordans Bar & Restaurant (Shop 55 Rose Garden II, Shekou, T 0086 755 2668 6040) in Shekou has probably the best Shisha in Shenzhen and delicious assortment of food from all over the world. Specialties include Middle Eastern cuisine, excellent thin-crust pizza and delicious salads.
Nightlife
You would be delighted to see Shenzhen as the night breaks in. The sparkle of bright lights dominates the busy streets and the sound contemporary music fills the air. Partying is at its best when spending nightlife in the city
Bars and live music
Suzy's Lounge Bar (120 Coastal City, East Block, Haide 3rd Ave Nanshan District, T 0086 755 8629 0169, suzy.nu) is located in the scenic coastal district of Nangshan. This night hot spot starts serving drinks from as early as five in the afternoon up to as late as the wee hours of the next day.
Lao Dou Bar (F5 Jiahua New City, No. 3027 of Shennan Middle Road, Futian District, T 0086 755 8328 3715) adds a very unique twist to what we know about bars. They have added an area wherein guests can sample fine wines which is very unusual for a night spot. They are open from about a half hour past six in the evening and will not stop serving until two in the morning the next day.
Another chic spot for rock and roll souls is the Base Bar (1019#, ShangBu Nan Lu, Futian, T 0086 755 8363 3533, musibase.net) which caters to the younger crowd or those with a penchant for rock music. Its interior design jives with the music as it is predominantly in reds and blacks.
Museums and galleries
Shenzhen Old Museum (No.6 Tongxin Road, Futian District, T 0086 755 8210 5800, shenzhenmuseum.com.cn) is a historical site in itself as it was one of the first constructions after the city was established as a Special Economic Zone in 1980. It boasts an impressive collection of historical and cultural objects that refer to the province rich tradition. Entry is free.
The Huanggang Museum (Central Square, Huanggang Village, Futian District, T 0086 755 8392 9800) is a village museum representing a village's growth, its revolution, development, customs, and anticipated positive future. It also reflects the village people's diligence and spirit. The basic exhibition is "Huanggang's Yesterday, Today and Tomorrow".
Wangye Museum (3F Longhua Culture & Art Centre, Longhua Street, Bao'an District) opened in October 2012. It showcases the unique collections of the antique expert, Yan Yan, and is currently the biggest private museum in China. His collections encompass the Warring States Period, the Qin, Han, Tang, Song, Yuan, Ming and Qing Dynasties.
The Shenzhen Art Museum (32 Donghu 1st Street, Aiguo Road, Luohu District (inside Donghu Park), T 0086 755 2542 6069, szam.org) features modern and local art. There are also temporary exhibitions, which feature many different artistic styles: rubber pen art, 'South of the River' themed art, photography, and ink and wash art.
Events
Shenzhen hosts several festival and events every year. China International Cultural Industries Fair (Shenzhen Convention & Exhibition Centre, Fuhua Third Road, Futian District, T 0086 755 8352 2416, en.cnicif.com) goes on every May, and it is an exhibition and trade fair of art and design, including traditional handicrafts, modern paintings, sculpture, 3D games and anime (Japanese-style animation), and performance art. The event takes place at the Shenzhen Convention & Exhibition Centre.
At the Dragon Boat Festival in June, a dragon boat race is organized by the Shenzhen government. Dragon boat sailing teams from all over the Pearl River delta are invited to take part. The event takes place on the Longgang River, Longgang District, and is free of charge.
Shenzhen Anime Festival (Shenzhen Convention & Exhibition Centre, Fuhua Third Road, Futian District, T 0086 755 8317 0655, szcaf.com) lasts for five days and takes place in mid-July. It features anime and its by-products with "anime, originality, life" as its main theme. Activities include Cosplay (costumed role-play) Challenge contests, street dancing competitions, original Chinese illustration competitions and many more.
Grand Theatre Art Festival (Shenzhen Grand Theatre, T 0086 755 6167 2111, szdjy.net), held in September, is the oldest and most famous theatre festival in Shenzhen, with a history that stretches back almost three decades. Performances range from vocals, drama and dance to traditional Chinese operas including Yueju and Huangmei operas, and some modern operas reflecting city life and contemporary social issues.
China High-Tech Fair (Shenzhen Convention & Exhibition Centre, Fuhua Third Road, Futian District, T 0086 755 8284 8900 ), held in the city in November every year, is an international high-tech gala with eye-opening products such as domestic robots and 3D televisions. It is one of the most famous fairs and exhibitions in Shenzhen, or even China.
Weekend
Over the weekend visit the Dapeng Fortress (Nanmen West Street, Longgang District, T 0086 755 8431 9269, szdpsc.com), also called "Dapeng guarding thousand Families city", is a colossal building that dates from 1394 under Ming dynasty rule. It is located in Dapeng town in Longgang neighborhood and gives Shenzhen its name of "Peng Town." For a trip out of town go for Dongguan, a little known city of 11 million people is just twenty minutes north. Check the space age city centre and the Ming Dynasty gates. Visit the Opium War Museum and the great suspension bridge over the Pearl River at Humen. Huizhou is 40 minutes by freeway bus to the northeast, here you can visit the East Lake designed by 12th century poet/administrator Su Dongpo.