Identity card
General information
Shenzhen is a major city in the south of Southern China's Guangdong Province, situated immediately north of Hong Kong Special Administrative Region
Foundation: The city was officially founded in 1979, but remains date back to ancient times.
Location/Extension: People's Republic of China/1,952.84 sq km
Population/Language: 10,547,400/ Most spoken language today is Mandarin, however before the big book the languages most widely spoken were Hakka and Cantonese.
Time zone: GMT +08:00.
Weather: Though Shenzhen is situated about a degree south of the Tropic of Cancer, due to the Siberian anticyclone, it has a warm, monsoon-influenced, humid subtropical climate. Winters are mild and relatively dry, due in part to the influence of the South China Sea, and frost is very rare; it begins dry but becomes progressively more humid and overcast. However, fog is most frequent in winter and spring, with 106 days per year reporting some fog. Early spring is the cloudiest time of year, and rainfall begins to dramatically increase in April; the rainy season lasts until late September to early October. The monsoon reaches its peak intensity in the summer months, when the city also experiences very humid, and hot, but moderated, conditions.
Altitude: 943.7 meters above sea level
Opening times:


Shops

 
Mon – Fri: 09 am – 05 pm
Malls
Shenzhen Women's World Shopping Plaza
3005 Huaqiang, North Rd, Futian district


womensworld.com.cn

Tide Front Subway Shopping Mall
3008 Shennan Middle Rd Futian
T 0086 755 8375 3333

Mon – Sun: 9 am – 10 pmGovernment Offices (Municipality)
Mon – Fri: 09 am – 05 pm
Shenzhen Government
Fuzhong 3rd Rd, Futian
T 00 86 755 8210 0999
english.sz.gov.cn
Driving:
Driving is on the right. You cannot drive with an International Driver's Permit in mainland China, you need a Chinese license to drive in China, this doesn't include licenses issued in Hong Kong, Macau or Taiwan. Laws say that foreign residents can have driver's licenses and that an IDP can be converted to a local license, possibly with an additional examination. It is now possible to get a provisional driver's license very easily in major cities like Beijing. You can get one directly from the counters at Beijing Capital Airport without any tests. Getting a regular license though may be quite complicated. If you wish to travel to Hong Kong driving is on the left.
Public holidays:
The following days are national holidays: 01 January: New Year's Day/ 5 April: Tomb-Sweeping Day (Ching Ming or Qingming Festival)/ 01 May: Labor day/ 2 June: Tuen Ng Festival (Dragon Boats)/ 8 September Late mid-Autumn festival/ 1 October National Day/ 2 October Chung Yeung Festival/ 6 October National Day (extended)/ 7 October National Day (extended)
Electricity, telephone, mail
Electricity:
The electric current in China and Hong Kong is 220 Volts and 50 Hertz (cycles per second). The plugs used in mainland China are known as Type A, I, C electrical plugs.
Telephone:
China country code: +86, Shenzhen local code: (0)755
Post offices opening time:
Main post office can be found:
Shenzhen Post
Shayan Branch
3020, Shayan Road, Yantian District
T 0086 755 25367892
shenzhenpost.com.cn


Mon – Fri: 08 am – 06 pm
Banking / Currency
Banks:
If you need to get to any bank in Shenzhen for your financial transactions, you can be served Mondays through Fridays from 9 am to 5 am Some banks are also open to serve their clients on Saturdays and Sundays from 9 am to 4 am. ATMs are available 24 hours.
Currency:
RenminbiAs of 2013, renminbi banknotes are available in denominations from ¥0.1, ¥0.2, ¥0.5 (1, 2, and 5 jiao), ¥1, ¥2, ¥3, ¥5, ¥10, ¥20, ¥50, and ¥100 yuan. These denominations have been avaliable since 1955, except for the 50 and 100 yuan notes added only in 1980 and 20 yuan notes added around 1999. Coins are available in denominations from 1 fen to 1 yuan (¥0.01–1)
Emergency services

110 Police – 119 Fire – 120 Ambulance
Economy
In 2010, Shenzhen's economy maintained a healthy momentum of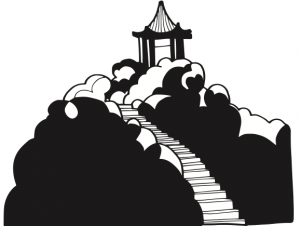 development. GDP grew by 12 percent to 951.09 billion yuan, and the total retail sales of consumer goods increased by 17.2 percent to 300.08 billion yuan. The foreign trade volume increased 28.4 percent to US$346.75 billion. The export volume increased 26.1 percent to US$204.18 billion, ranking first among the nation's large and medium-sized cities for the 18th consecutive year. Shenzhen is fourth on the Chinese mainland in terms of economic power and one of the Shenzhen is a major manufacturing center in China, but it also leads in high-tech, financial services, foreign trade, shipping and creative cultural industries.
General Practitioners
The International SOS Shenzhen Clinic has an experienced and friendly team of medical professionals offering GP services, routine medical care and is equipped to stabilize medical emergencies prior to evacuation. The clinic is open six days a week and staffed with team of multi-lingual doctors and supporting staff that understand the needs of companies and the international community in China. The clinic is open Monday to Friday from 09 am to 06 pm and Saturday from 09 am to 01 pm and it's closed on Sundays.
Shenzhen Clinic
No. 6 NanHai Avenue, Industry Mansion (East Annex) Shekou,
T 0086 755 2669 3667
E customerservicesz@internationalsos.com
internationalsos.com
Pharmacies
There is one 24-hour pharmacy chain in Shenzhen. Most other pharmacies are open from early in the morning to late evening.
Shenzhen Accordance Pharmacy
T 0086 755 2587 5376
E gdguoda@gdguoda.com
gdguoda.com
There is no guarantee that the shopkeeper will speak English, so it is advisable to either bring a Chinese speaker with you, or to have your symptoms written in Chinese.
Architecture
The tallest building in Shenzhen is now Kingkey 100, which rises to 441.8 metres and contains 100 floors for office space and a hotel. It is currently the tallest building in Shenzhen as well as one of the tallest buildings in southern China. Shenzhen is also the home to the world's 14th tallest building, the Shun Hing Square (Diwang Building). The city has 23 buildings over 200 m, mostly concentrated in Luohu and Futian districts. The third tallest building in Shenzhen is SEG Plaza at a height of 356 meters (292 meters to roof-top), located in the popular electronics district of Hua Qiang Bei. Shenzhen has some of the largest public projects in China. The International Trade Center built in 1985, was the tallest building in China when built, and the Shun Hing building was also the tallest in Asia when it was built. Shenzhen is also the site for many tall building projects. Some of the supertalls that have been either proposed or approved are well over 400 m. Other proposed buildings would surpass the Kingkey 100's height by 2015.