Cost of living
Consumer goods
Prices can vary from one area to the other. Average prices for 2015.
TYPE
DESCRIPTION
QUANTITY
AVERAGE PRICE (€)
Alcohol
Domestic beer
0.5l
0.79
Wine (DOC)
75cl
8.78
Imported beer
0.33l
1.93
Food
Apples
1kg
2.29
Oranges
1kg
2.05
Lettuce
1 head
0.53
Potatoes
1kg
0.95
Tomatoes
1kg
1.24
Rice
1kg
1.36
Eggs
12
2.57
Fresh cheese
1kg
12.05
Chicken breast
(boneless/skinless)
1kg
4.62
Bread
500g
2.07
Drinks
Soft drinks
0.3l
0.61
Cappuccino
regular
4.29
Milk
1l
2.40
Water
0.5l
0.34
Personal care
Shower gel 2-in-1
400ml
5.05
Toothpaste
100ml
1.86
Deodorant
 50ml
5.55
Hairdresser
15
Sports & Leisures
Cinema
 1 seat
11.71
Theatre
 1 seat
41.50
Gym
 month
 30
Cocktail
 1
8
Utilities
Basic (Electricity, Gas, Water, Garbage) for 85m2 Apartment
month
62
Prepaid Mobile Local call (No discounts or plans)
1 min
0.04
Internet (6 Mbps, Flat Rate, Cable/ADSL)
month
20.68
Taxes
Most foreign nationals in China are considered to be non-domiciled. Non-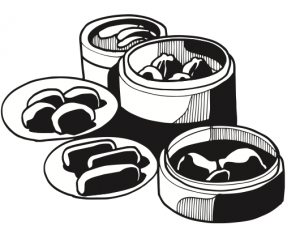 residents are usually subject to the same tax rates on their Chinese income as residents. Foreigners are considered resident in any calendar year in which they live in the country with no single period out of China longer than 30 days, and no more than 90 days in total out of the country. While long-term residents are taxed on their worldwide income, non-domiciles, who have been in China for less than five years, are generally taxed on their Chinese income only. However, they are liable to pay tax on work done outside China if the income is paid by a Chinese entity. After living in China for five years, with no longer than 90 days outside of the country each year, the Chinese government considers an individual to be a resident for tax purposes. Foreigners in China employed in senior management roles are liable to pay income tax on their earnings, regardless of the number of days they have been in the country during any given year. Tax must be paid whether the income is from within China or elsewhere.

Employment law
The Ministry of Human Resources and Social Security (MOHRSS) is the main government authority in charge of employment and social insurance issues. Local labor bureaus are responsible for enforcing the national and local labor and employment regulations at the local level. Chinese regulations provide for a standard working hours system under which employees should not work more than eight hours per day and 40 hours per week. However, Chinese law also provides for alternative working hours systems. Upon government approval, an employer may institute the Comprehensive Working Hours System or the Flexible Working Hours System. Under the comprehensive working hours China Employment Law Guide system, employers may require employees to work longer hours without paying for overtime so long as the average hours worked in a certain period do not exceed the limit on total hours for that period. If the limit is exceeded, then overtime compensation must be paid. Under the flexible working hours system, an employer may require certain staff, such as high-ranking managerial staff and sales staff, to work in excess of 40 hours per week without paying overtime compensation. Local rules may have specific provisions concerning alternative working hours systems. The statutory minimum is one rest day per calendar week, which can be any day of the week. Saturdays and Sundays are generally rest days in China. An employer can arrange to have its employees take rest days on any other days. Employees who have worked between one year and less than 10 years are entitled to five days of paid annual leave. Those who have worked at least 10 years but less than 20 years are entitled to 10 days of annual leave. Finally, employees will be entitled to 15 days of annual leave once they have worked for at least 20 years. Employees should take their entire annual leave entitlement each year. If an employee does not use all of the employee's annual leave in a certain year, and does not agree to carry the leave forward, then the employer must pay the employee 200% of the employee's average daily wage for each day of unused annual leave, in addition to regular salary. In China, there is no concept of "at will" employment as in some other countries. While employees generally may resign upon 30 days' prior notice to the employer, employers in China are permitted to unilaterally terminate employees only in accordance with circumstances stipulated in relevant laws and regulations.