Testimonials
Philippe Le Prestre, professor, Laval University
Québec is a great city to live and work in, it's beautiful, especially the Old part of the city. It's very safe, with a fair public transit system, which allows to reduce commuting times to a minimum. Québec is the government city, which means that citizens have quick and easy access to governmental offices with qualified and educated workforce. Québec is home to an excellent and prestigious university, the University of Laval and you can enjoy great nature and landscapes in Charlevoix, a region near the city. Yet winters are long and extremely cold and the the city presents poor social diversity.
Diana Cardas, architect, Côté Leahy Carda
My vision is that of an European architect landed in a French hamlet in a North American country (said to be bilingual). It is a city that charms at first glance. Its little European air, its geographical position and its land, so close to nature, the difference it has compared to North American standards provides it with a unique character. One must love winter and outdoor activities during this long season, which can extend up to the end of April. There is also the cultural side, for being a small city there are plenty of events, organized by institutions, but also festivals and carnivals. In this city gastronomy is a cultural phenomenon and good restaurants aren't lacking.
Earle G. Hall, president and CEO, Axes Network
Quebec is a growing technology, biotech and video game hub in North America. The region boasts educated talent, affordable living and great balance of lifestyle. Unemployment is very low and employment conditions are quite competitive with most major North American centers. There is always something happening in Quebec City and there are many sources you can use to find out what the activity of the day is. The Quebec City Winter Carnaval is hallmark annual event that demonstrates how the city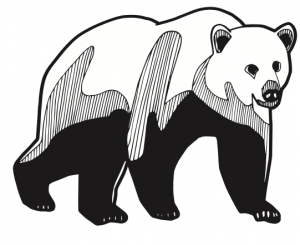 comes alive in the dark of winter to celebrate the best the city has to offer. The summer counterpart is the Summer Festival with iconic talents such as Paul McCartney and Madonna. Quebec City is still small enough that traffic and other cosmopolitan issues are not yet a consideration and smog does not exist.
Corinne Beguerie, president, Interculturel
If you want to work in Quebec City, you must be permanent resident or hold a work permit. Quebec is the 8th largest metropolitan region in Canada, the city experienced full employment in early 2014 and a very dynamic growth. Key industries in the city are insurance and financial services, ITC and electronics, life sciences, food processing and green and smart building.
Pascale Bolduc, freelance consultant
Quebec city is home to many festivals: Quebec Winter Carnival and the Quebec Summer Festival, a must see. Another event for running lovers is the Quebec City Marathon that takes place every year in August and was ranked in Runner's World 10 best city marathons. Overall Quebec is a great place to live and work, bus services are good and easily accessible, the city is less expensive than many other centers in the world and it is extremely safe, you can walk on your own at night without problems. Another plus is the many parks and green areas that are in and around Quebec, the environment is something that the government and companies take very seriously, so they work together to reduce pollution and promote sustainability.
Amélie McNicoll, director of administrative services, novIQ
Population around the city attributes to Quebec the quality of being different front the majority of other canadian city. Well known for his mayor, Quebec city not only offers a good life's quality of the surroundings, population and landscapes, but has an attractive situation of the job market. The unemployment rate wins records over the last years, but we most say that the salary are a little bit under other big city as Montreal and Toronto. On the opposite, the cost of living and the cost of houses are below Canadian's average.