Quality of life
It's no surprise that Quebec City was ranked among fDi Magazine's Top 10 "American Cities of the Future" for its quality of life. The Quebec City region has all of the advantages of a major urban area while remaining in harmony with its spectacular natural environment. It is is an outstanding place to do business, but it's also organized on a human scale, making it a great place to live! That's why the region continues to attract a growing number of companies seeking to secure the loyalty of a mobile workforce that is increasingly attuned to environmental and quality of life issues. The Quebec City metropolitan region has one of the lowest costs of living among cities of a similar size. Residents enjoy free access to quality healthcare and education. They also benefit from a social safety net superior to most other North American regions, as well as reasonably priced rental housing, affordable real estate and some of the lowest electricity rates.
Public transport / International connection
Sensitive to environmental concerns and committed to creating a top-notch urban landscape, Quebec City's municipal government subsidizes its public transportation.
Public transport:  All week long, Métrobuses operate in bus-only lanes on major thoroughfares, thereby dramatically reducing trip times. During rush hour, the Express network offers speedy service between residential neighborhoods and the downtown core. All day long, carefully planned routes keep urban sectors and residential areas connected. The Écolobus, part of an integrated transportation management program for Old Québec, provides free service throughout the downtown aboard quiet, emissions-free electric buses.
International connection:
By train: Quebec can be reached by train from the US via Montreal. The service is carried out by Amtrak (amtrak.com). The connection between Montreal and Quebec City is provided by Via Rail Canada (VIA Rail Canada inc., P.O. Box. 8116, Station "A", Montréal, T 001 514 871 6000, viarail.ca). The central station in Quebec City is located at: 450, rue de la Gare-du-Palais.
By plane: Jean-Lesage International Airport (rue principale,T 001 418 640 3300, aeroportdequebec.com) is located 16 km away from downtown Quebec City.Some approximate flight times
Vancouver 5h 14m
New York 1h 23m
Los Angeles 5h 40m
Mexico City 5h 25m
Rome 8h 25m
Frankfurt th 30m
Istanbul 9h 50m
Tokyo 13h 20mReaching Québec City Jean-Lesage International Airport
The airport can be reached via boulevard Wilfrid-Hamel (138) or autoroute Duplessis (540). The Réseau du Transport de la Capitale (RTC) offers public transportation users an itinerary departing from Québec City Jean Lesage International Airport going to the Les Saules bus terminal from Monday to Friday. However the walk from the Airport to the bus stop is a few kilometers. The easiest way to travel to and from the airport is by taxi with a flat rate of $35.50.Tourist Information
Québec City Tourism
Borough of La Cité-Limoilou (Old-Québec)
12, rue Sainte-Anne
T 001 877 266 5687
quebecoriginal.com (provincial)
quebecregion.com (regional)
Opening times:
April 1 to June 20, daily, 9 am – 5 pm
June 21 to August 31, daily, 8:30 am – 7 pm
September 1 to October 31, daily, 9 am – 6 pm


November 1 to March 31, daily, 9 am to 5 pm

By coach: Just like the train service, Quebec City is connected to the US via Montreal. From the United States hop on a Greyhound coach (greyhound.ca), and then from Montreal get on a Orléans Express (orleansexpress.com) bus to reach Quebec's city main bus terminal located at 320, rue Abraham-Martin.
By car: Highway 20 (autouroute Jean-Lesage) runs along the south shore of the St. Lawrence River, and Highway 40 (autoroute Félix-Leclerc) is the north shore access to the city.
Main distances from Quebec City 
Ottawa
446 km
Montreal
254 km
Toronto
801 km
Boston
641 km
Getting around
Parking
If you have a car, mind the parking. Unless otherwise indicated, parking meters are in operation Monday through Saturday, from 9:00 a.m. to 9:00 p.m. as well as on Sunday from 10:00 a.m. to 9:00 p.m. Parking in front of a defective or covered parking meter is prohibited. Most of the parking meters have been replaced by automatic pay stations and accept credit cards. If you have to park on the street during winter you may find yourself stuck with your car on snow removal days. Parking is prohibitted in the streets on those days (flashing lights let you know parking is forbidden) and you have to find a commercial parking for the night (which is not always close by and easy to find).
Car rental
There are several companies if you wish to rent a car, which is a practical way to visit areas less than an hour from downtown, such as Île d'Orléans, Côte-de-Beaupré, Jacques-Cartier, and Portneuf regions. The company Discount (240, 3e Rue, T 001 418 780 3552, info@discountquebec.com, discountquebec.com).
Train


Gare du Palais (450 Rue de la Gare du Palais) and Gare de Sainte-Foy (3255, Chemin de la Gare, Sainte.Foy) are both part of the VIA Rail Canada network providing rail transport throughout Québec and across Canada. VIA Rail's tracks connect with American railways, making Québec City accessible by train from just about anywhere in North America.


VIARailCanada
T 001 888 842 7245
viarail.ca
Bus
Sensitive to environmental concerns and committed to creating a top-notch urban landscape, Quebec City's municipal government subsidizes its public transportation. All week long, Métrobuses operate in bus-only lanes on major thoroughfares, thereby dramatically reducing trip times. During rush hour, the Express network offers speedy service between residential neighborhoods and the downtown core. All day long, carefully planned routes keep urban sectors and residential areas connected. The Écolobus, part of an integrated transportation management program for Old Québec, provides service for throughout the downtown aboard quiet, emissions-free electric buses and for only 2$ per-ride (please have the exact change).

RTC
Centre d'Information
720, rue des Rocailles
T 001 418 627 2511
rtcquebec.ca
Taxi
Québec City area taxis can be identified by the sign on their roofs. There are several companies. We suggest that you call one of them and they will send a car. You can also get a cab at one of the various taxi stands in the city.
Taxi Coop Québec
496, 2e Avenue
T 001 418 525 4953
E admin@taxicoop-quebec.com
taxicoop-quebec.com
Bike
The Québec City area has close to 400 km of bicycle paths and bikeways. There are several opportunities for bicycle rental.
Cyclo Services
289, rue Saint-Paul
T 001 418 692 4052
E info@cycloservices.net
cycloservices.net
Environment
Once dubbed "The Most Sustainable City in Canada," Quebec City has undertaken numerous green initiatives, including a citywide composting program to reduce waste that was launched in 2010. The city's two major festivals — Festival d'été de Québec (Summer Festival) and Carnaval de Québec (winter carnival) have made commitments to the environment that include onsite recycling and composting, reusing construction material from past installations and choosing sites that are accessible by bicycle and public transportation. These efforts have helped put the French-speaking city on the map as a historic and eco-friendly destination. Quebec City boasts an impressive number of parks and green spaces. The largest is the Plains of Abraham, a 235-acre park that's home to an arboretum, formal garden, hiking/biking trails and exhibits that highlight the park's history.
Shopping
Experience the ambience of the city's different neighborhoods as you stroll its shopping streets, where you're sure to find unique treasures. Fall under the spell of Québec City's charming areas and picturesque neighborhoods. Wherever your curiosity takes you, you'll go from one find to the next as you explore boutiques, art galleries as well as specialty and gourmet food shops.

Malls:
With the most diversified tenant mix in Eastern Canada, the Laurier Québec (2700, boulevard Laurier, Bureau 1000 T 001 418 651 7085, laurierquebec.com) sees nearly 13 million people annually. This shopping center is near the bridges to the North Shore and located along the major thoroughfare leading directly to the Old City.
Les Galeries de la Capitale (5401, boulevard des Galeries, T 001 418 627 5800, galeriesdelacapitale.com) is the largest commercial complex in Eastern Canada. The centre offers 280 shops and services, 35 restaurants, an IMAX theatre as well as the Méga Parc, the second largest indoor amusement park in North America.
Place de la Cité (2600, boulevard Laurier, T 001 418 657 7015, placedelacite.com) is a world to discover with shops featuring fashion lines from here and abroad, men's haberdasheries, designer children's clothing, gourmet grocers, trendy eateries, specialized book stores, photography equipment, professional salon products, Persian rugs, a fitness centre, medical clinic and more. Located at the entrance of Québec City on Laurier Boulevard, a major hotel and commercial artery, Place Sainte-Foy (2450, boulevard Laurier, T 001 418 653 4184, placestefoy.com) is well-branded and known for its distinctive high-end and high-fashion offerings. Prestigious Canadian, European and U.S. retailers have chosen to settle in Place Ste-Foy, especially: Apple, BCBG Maxazria, Birks, George Rech, Guess by Marciano, Holt Renfrew, Lacoste, Michael Kors, Pandora, Sephora, Simons, Signature Maurice Tanguay and Zara. Fleur de Lys (552, boulevard Wilfrid-Hamel, T 001 418 529 072, fdlcentrecommercial.com) is strategically located in the heart of the city, less than five minutes from downtown Québec.
Shopping Streets: 
Petit Champlain District (61, rue du Petit-Champlain, T 001 418 692 2613, quartierpetitchamplain.com) is North America's oldest shopping district. The area is full of colorful decorative art shops and sophisticated designer and artisanal boutiques. In winter Petit Champlain turns into a magical fairyland. Rue Saint – Jean is the shopping street with European vibe. Outside the fortifications, the area hosts a wide variety of original shops, artisanal boutiques, and specialty food shops. Inside the ramparts, there are clothing and souvenir shops. The Saint-Roch district (820, boulevard Charest Est, Bureau 133, T 001 418 648 1986, nouvost-roch.com) is a more contemporary setting with its hip designer boutiques on rue Saint-Joseph. Nouvo Saint-Roch features unique, modern, and avant-garde stores. Here you'll find Benjo—the only toy store of its kind in the province of Québec—plus luxury boutiques, cooking items, and stores for gourmet food lovers.
Markets
The Marché du Vieux-Port de Québec (160 Quai Saint-André, T 001 418 692 2517, marchevieuxport.com) is an excellent farmer's market where to find local Québec grown foods or products. Prices are more reasonable than in other parts of Old Québec. The market runs Monday to Friday from 9 am to 6 pm and from 9 am to 5 pm on weekends. The Marché de Sainte-Foy (939, ave Roland Beaudin, T 001 418 558 3228, E coopmarchepublicdesainte-foy@live.ca, marchesaintefoy.com) is a farmers' market under a bright yellow marquis open all year 7 days a week, opening times vary from Summer to Fall. You can grab a bite to eat at the snack bar or pick up some fresh produce or locally-made food products.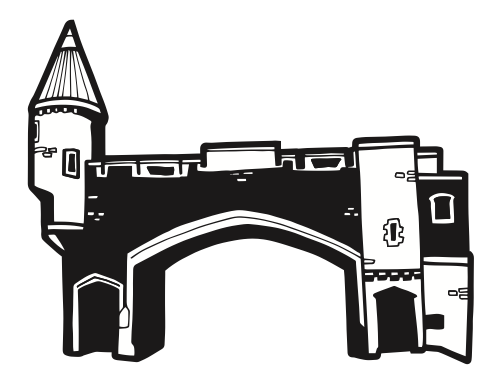 Education
Education begins at the age of 5 with kindergarten and grades 1-6 as elementary school. These are divided into Cycle I for grades 1-2, Cycle II for grades 3-4 and Cycle III (troisieme cycle) for grades 5-6. Mandatory education begins at the age of 6, kindergarten is optional even though most children attend it. Secondary School lasts five years, called Secondary I-V (Sec I-V for short) or simply grades 7-11. Students are 12 to 17 years old. High school students who complete Secondary V receive their high school diploma from the provincial government. Quebec has publicly funded French and English schools. According to the Charter of the French Language, all students must attend a French language schools except those children whose parents have done most of their elementary studies in English anywhere in Canada and the parents are Canadian citizens, or children that have already done all or most of their elementary or secondary studies in English anywhere in Canada, or has a sibling that has received most of their education in English anywhere in Canada, as long as the parents are Canadian citizens. These may attend publicly funded English schools. If a parent had the right to attend English schools, but did not, they do not lose the right for their children. Since 2006, English is taught as a second language in French schools from Grade 1 onwards, and a few schools also offer English immersion programs for advanced students. English schools offer a large range of programs that include French as a second language, French immersion, and fully bilingual programs that teach both English and French as first languages. Dollard-des-Ormeaux School (18, rue Ladas, Courcelette, T 001 418 844 1457, cqsb.qc.ca) has both elementary and high schools. Quebec High School (945 avenue Belvédère, T 001 418 683 1953, quebechighschool.net) is a good option for secondary school. Quebecers must attend 2 years of CEGEP between high school and university. As for higher education the city is home to Laval University (2325 Rue de l'Université, T 001 418 656 2131, ulaval.ca) the oldest education center in Canada. Being Québec City the capital of the province and home to many governmental and administrative offices, it is obvious that the ENAP (555, boul. Charest Est, T 001 418 641 3000, enap.ca), the university for public administration has a campus in the city.
Hospitals
In Quebec, health and social services are provided by the same government department. One of the advantages of this unique feature of life in Quebec is that all of Quebecers' health and welfare needs can be taken care of free of charge.  The Enfant-Jésus Hospital (1401, 18e Rue, Québec, T 001 418 649 5555, cha.quebec.qc.ca) as well as the Saint-Sacrement Hospital (1050, chemin Sainte-Foy, T 001 418 682 7515, cha.quebec.qc.ca) are part of the Centre Hospitalier Affilié Universitaire de Québec. Other good hospitals in town are the Hôtel-Dieu Hospital (Côte du Palais, T 001 418 691 5042, chuq.qc.ca) and the Saint-François d'Assise Hospital (10, rue de l'Espinay, T 001 418 525 4388, chuq.qc.ca) both part of Centre hospitalier universitaire de Québec. Another option is the Jeffery Hale Hospital (1250, chemin Sainte-Foy, T 001 418 684 5333, jhsb.ca) a public institution that provides a wide range of primary health care services.