Leisure
Sports activities and facilities
The Québec City region has been a breeding ground for some great athletes over the years. Names like those of hockey greats Jean Béliveau and Guy Lafleur spontaneously spring to mind, along with their memorable exploits with the Aces and the Remparts. Fall in Québec City just wouldn't be the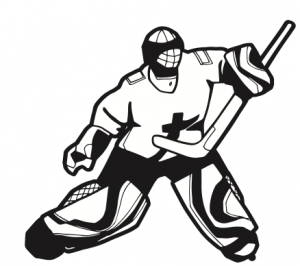 same without Rouge et Or Football at Université Laval. Founded in 1995, this talented university team has already won the Canadian championships eight times. Baseball fans just have to take in a Capitales game at the municipal stadium. The stadium has a soul all its own—and great views of the city. Of course, Québec City isn't just about team sports. With events like the Bell Challenge (women's tennis), Vélirium (a bike event built around the Mountain Bike World Cup), the Grand Prix Cycliste de Québec, and the FIS Snowboard World Cup, there's plenty of year-round competitive action for fans of individual sports, too.
www.capitalesdequebec.com
www.rougeetor.ulaval.ca
www.remparts.ca
Restaurants
Drawing its roots from French cuisine, Québec's cuisine was largely shaped by the difficult early years after it was settled. Enduring harsh winters and having many mouths to feed but little to eat, people required dishes with real substance to build their new nation! Today, many traditional dishes take pride of place at Christmas and New Year's celebrations.

Top End Restaurants

Hot Spots
Best Convenient Spots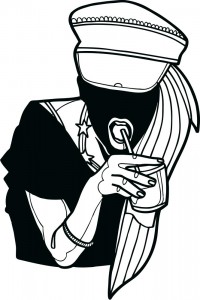 Nightlife
Within Quebec City's Old Town, there are 'boites à chansons' (intimate and lively venues featuring solo singers or small groups of musicians), classy hotel lounge bars, pubs and more alternative bars, especially on and around rue Saint-Jean. West of Place D'Youville, rue Saint-Jean becomes more laid-back, attracting students to the friendly local bars and gay men and lesbians to the small but lively gay scene. Grande Allée Est has a few good nightspots, though the most interesting developments are happening in the Saint-Roch quarter.
Bars, Live Music

Museums and galleries
Some of the city's museums:
Events
Weekend
Beyond the gates of Old Québec lies Côte-de-Beaupré, a scenic region bordered by the St. Lawrence River, stretching from from Montmorency Falls to Mont-Sainte-Anne and Cap Tourmente. A four-season paradise for adventure lovers, the region is also steeped in heritage and culture.
Just 15 minutes from downtown Québec City, opposite Montmorency Falls, Île d'Orléans is definitely worth a visit. Admire the farm stands and strawberry fields for which the island is renowned in Saint-Laurent or enjoy stunning views of the Beaupré shoreline and Mont-Sainte-Anne open up onto expansive orchards, most of which allow you to pick your own apples in Sainte-Famille. Nicknamed "Québec City's Great Outdoors," the sprawling regional county municipality of Jacques-Cartier, the Québec City area's green belt, lies just 20 minutes north of downtown. Winter in the Jacques-Cartier region is a magical time. An abundance of snow make for exceptional outdoor fun at the area's two ski resorts and the snow slide parks. Its mountains, forests, and wetlands are perfect for hiking enthusiasts, with many excellent trails and fine lookouts. Stoneham Mountain Resort (Station touristique Stoneham, 600, chemin du Hibou, Stoneham-et-Tewkesbury, T 001 418 848 2411, ski-stoneham.com) has a number of family vacation packages that feature everything from geocaching (a GPS treasure hunt) to high ropes courses, kayaking, rock climbing, and swimming in the pool.