Identity card
General information
Quebec City is one of the oldest European settlements in North America
Foundation: 1608
Location/Extension: Canada/454,26sq km
Population: 765,706/ French is the official language but English is spoken
Time zone: GMT – 05 hours
Weather: The climate of Quebec City is classified as humid continental. Quebec City experiences four distinct seasons. Summers are warm and occasionally hot, with periods of hotter temperatures which compounded with the high humidity, create a high heat index that belie the average high of 22–25 °C (72–77 °F) and lows of 11–13 °C (52–55 °F). Winters are often cold, windy and snowy with average high temperatures −5 to −8 °C (23 to 18 °F) and lows −13 to −18 °C (9 to 0 °F). Spring and Fall, although short, bring chilly to warm temperatures. Late heat waves as well as "Indian summers" are a common occurrence.
Altitude: 175 meters above sea level
Opening times:


Shops


Most businesses, including shopping centers, are open as follows:Mon – Wed: 09:30 am – 05:30 pm
Thur – Fri: 09:30 am – 09 pm
Sat: 09:00 am – 05 pm
Sun: 10 am – 05 pm (some merchants may only open at noon)Business hours are usually longer in December. In Old Québec, the majority of shops are open on statutory holidays and in the evening from mid-May to mid-September. Stores are usually closed during statutory holidays, but certain merchants (supermarkets, SAQ outlets, etc.) may remain open.Malls
Mon – Wed: 09.30 am – 05.30 pm
Thurs – Fri: 09.30 am – 09 pm
Sat: 09 am – 05 pm
Sun: 10 am – 05 pm
Government Offices (Municipality)
Mon – Fri: 08.30 am – 04.30 pm
Québec City – City Hall
2 Desjardins Street, Old Québec
T 001 418 641 6010
ville.quebec.qc.ca
Driving:Traffic drives on the right and the minimum driving age is 16 years. Maximum speed limits are 100kph (62mph) on motorways, 80kph (50mph) on rural highways and 50kph (31mph) in built-up areas.
During reserved lane hours of operation, motorists are forbidden to drive, stop or park in the lanes, which are strictly for buses (local transit system only) and taxis. Motorists nearing an intersection may travel short distances in the reserved lanes in order to make a right hand turn. However, they must watch for the dotted line on the pavement indicating when they may do so. Since April 1, 2008, the use of a hand-held cell phone must be used with the "hands-free" function while driving.
Public holidays. In these days shops, banks, offices and schools are closed:1 January:New Year's Day/ May: Victoria Day (Monday preceding May 25)/ 24 June: Fête Nationale Jean Baptiste Day/ 1 July: Canada Day/ Sept: Labor Day (first Monday of September)/ October: Thanksgiving (second Monday of October)/ 25 December: Christmas Day
Electricity, telephone, mail
Electricity: the electric current in Canada is 110 Volts and 60 Hertz (cycles per second). The plugs used are known as Type A electrical plugs (or flat blade attachment plug).
Telephone: Canada country code: +1, Québec City local code: 418 and 581
Post offices opening time:Main post office
5, rue du Fort, near the Château Frontenac
Old Québec
T 001 418 694 6102
canadapost.ca Mon – Fri: 08 am – 05.30 pm;
Sat: 09.30 a.m. – 5.00 p.m.Canadian postage stamps must be used to mail letters and postcards from Canada. During their business hours, drugstores, convenience stores and the like also offer postal services including the purchase of stamps. The telephone number for postal information is 001 800 267 1177.
Banking / Currency
Banks: Normal banking hours are from 10 am to 03 pm, Monday through Friday, with extended hours on Thursday, Friday and Saturday at some locations. Traveler's cheques, ideally in Canadian funds, are the safest way to carry money and are accepted by banks and major commercial establishments. There are different Canadian chartered banks with branches throughout the area along with over 100 Caisses populaires Desjardins (credit union) branches.
www.desjardins.com
Currency: Canadian Dollar
American currency is accepted in most establishments at variable exchange rates. Bills come in the following denominations: 5, 10, 20, 50 and 100 dollars. The coins in use are of the following denominations: 5, 10 and 25 cents, as well as one and two dollars.
Emergency services
811 Health Info – 911 Police, fire and Ambulance 911
Economy
Most jobs in Quebec City are concentrated in public administration, defense, services, commerce, transport and tourism. The provincial government is the largest employer in the city, employing approximately 28,000 people. Around 10% of jobs are in manufacturing.[28] Principal products include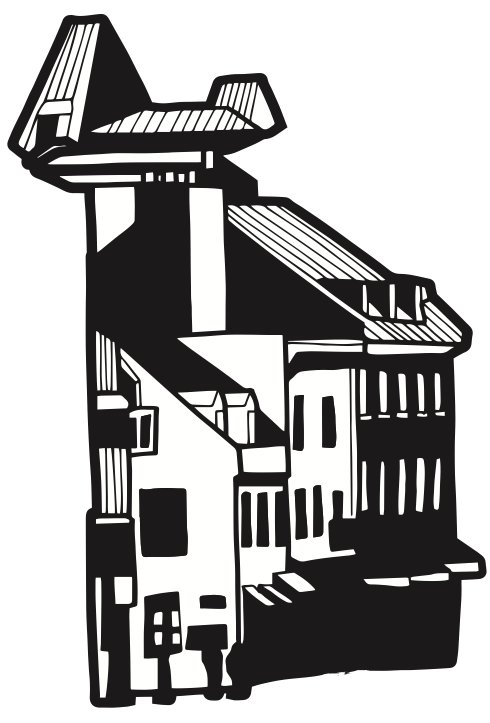 pulp and paper, processed food, metal/wood items, chemicals, electronics and electrical equipment, and printed materials. The city hosts the headquarters of a variety of prominent companies, including: engineering firms BPR and Roche; investment fund Cominar; Industrial Alliance, La Capitale, Promutuel, SSQ, and Union Canadienne in the insurance sector; Beenox, Frima Studio, Sarbakan and Ubisoft in the computer games industry; AeternaZentaris and DiagnoCure in pharmaceuticals; Amalgame, Cossette and Vision 7 in marketing and advertising; Institut National d'Optique (INO), EXFO in technology not forgetting the Desjardins Group, the area's largest employer in the financial sector.
General Practitioners
Medical care is available across the province of Quebec. It is covered by the plan administered by Quebec's health insurance board (Régie de l'assurance maladie du Québec/RAMQ). All residents of Quebec are eligible for the plan.
The provincial medical plan covers all essential medical care, not including certain specific treatments (e.g. plastic surgery) and parallel treatments ("soft" or alternative medicine). Before consulting any doctors or other healthcare specialists, check to make sure that they take part in the provincial health insurance plan. If they do not, you will be required to pay for the services provided out of your own pocket.
www.ramq.gouv.qc.ca
Pharmacies
Uniprix Jacques Deschesne
905, boulevard René-Lévesque O
T 00 1 418 683 3631
uniprix.com
Mon – Fri: 09 am – 09 pm
Sat – Sun: 09 am – 05 pm
Architecture
The architecture of Quebec City is characterized by its being one of North America's oldest cities, founded in 1608. The original French settlers in the area built in an architectural style similar to the French style. Quebec City was declared a World Heritage Site by UNESCO in 1985, and is the only remaining fortified city north of Mexico. Quebec City has significant pieces of secular architecture, including hundreds of surviving heritage homes which have been built in the particular style of New France. This style is an adaptation to the colder climes of Quebec of ancient 17th- and 18th-century house forms of Normandy and other traditional lands of the North of France. Quebec City has always been a predominantly Roman Catholic city, with many Catholic churches, notably the Notre-Dame de Québec Cathedral, Notre-Dame-des-Victoires Church and the Basilica of Sainte-Anne-de-Beaupré in the nearby town of Sainte-Anne-de-Beaupré.