Cost of living
Consumer goods
Prices can vary from one area to the other. Average prices for 2015.
TYPE
DESCRIPTION
QUANTITY
AVERAGE PRICE (€)
Alcohol
Domestic beer
0.5l
1.44
Wine (DOC)
75cl
10.48
Imported beer
0.33l
1.83
Food
Apples
1kg
2.64
Oranges
1kg
3.31
Lettuce
1 head
1.37
Potatoes
1kg
1.64
Tomatoes
1kg
3.44
Rice
1kg
3.49
Eggs
12
2.29
Fresh cheese
1kg
11.74
Chicken breast
(boneless/skinless)
1kg
9.74
Bread
500g
2.45
Drinks
Soft drinks
0.3l
1.23
Cappuccino
regular
2.58
Milk
1l
1.40
Water
0.5l
1.29
Personal care
Shower gel 2-in-1
400ml
2.63
Toothpaste
100ml
2.21
Deodorant
 50ml
2.39
Hairdresser
17
Sports & Leisures
Cinema
 1 seat
8.04
Theatre
 1 seat
37
Gym
 month
 31.52
Cocktail
 1
6
Utilities
Basic (Electricity, Gas, Water, Garbage) for 85m2 Apartment
month
58.48
Prepaid Mobile Local call (No discounts or plans)
1 min
0.17
Internet (6 Mbps, Flat Rate, Cable/ADSL)
month
35.64
Taxes
In Canada, income tax is payable on the worldwide income of every person who resided in Canada at any time during the year. For provincial tax purposes, taxpayers report their income and pay their income taxes in the province in which they were resident on December  31. In general, ind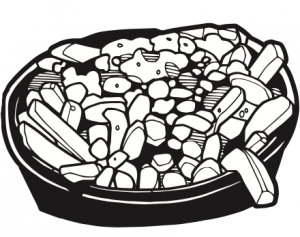 ividuals are considered resident of the province where they have substantial residential ties, i.e. where their residence or home is situated and where their spouse and children live, if any. The facts of each case have to be analyzed individually and a number of other criteria may also be taken into consideration. Taxable income includes various types of income (employment, business, investment, taxable capital gains, and other) against which certain deductions can be claimed according to tax legislation. Income taxes are calculated at progressive rates depending on the level of income. Taxes are reduced by refundable or non-refundable tax credits. Taxpayers who have an unused refundable tax credit balance are entitled to a refund. In certain cases, additional tax may be payable during the year as AMT. Unlike the other provinces, Quebec taxpayers have to file a separate provincial income tax return.
Employment law
Almost 90% of businesses are regulated provincially. Minimum wage in the province is 10.35$ per hour. Any hours that salaried employees work over and above their normal work week must be paid at time and a half (1.5 times their regular salary). Entitlement to annual leave with pay is earned over a period of 12 consecutive months. This period, known as the «reference year», is determined by the Act Respecting Labor Standards and extends from May 1st to April 30th, except if the employer, a decree or an agreement sets other dates. The Act grants salaried employees a certain number of days of leave for family events that are either paid or unpaid, depending on the event (i.e. maternity or paternity leave, wedding or close relative wedding, death or funeral of a close relative…), but note that the employer could require a document justifying the leave. In Québec, when an employee or employees are terminated (dismissal, work shortage, restructuring, etc.) the employer must give the employee(s) concerned a written notice. The employer may decide to have the employees work through their notice or you may pay them compensation.