Society
Crime, security and internal stability
France's second city, Marseille, has become synonymous with drug-related violence in recent years. According to police figures, a third of all the murders in France take place in the Marseille region.  There are many reports of muggings and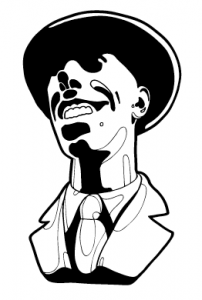 pickpockets so avoid carrying valuables and always watch your surroundings, like in most cities. You will want to stay away from Gare St Charles and the upper part of La canebière at night. Most of the northern neighbourhoods, known as "quartiers nords", are sensitive areas and should be avoided by tourists. The area around Boulevard Michelet thrives with prostitutes and should be avoided on soccer nights, as you can meet potentially angry and drunk Olympique de Marseille hooligans. When driving a car, make sure the doors are locked. There have been occurrences of motorcyclists opening the doors of cars while the driver is sitting in it, and quickly snatching the bags and valuables from the seats.
– Police Nationale: formerly the Sûreté nationale, is one of two national police forces and the main civil law enforcement agency of France, with primary jurisdiction in cities and large towns.  The National Police: it conducts security operations (patrols, traffic control, identity checks); under the orders and supervision of the investigating magistrates of the judiciary, it conducts criminal enquiries, serves search warrants, etc.; it maintains specific services ("judicial police") for criminal enquiries.
police-nationale.interieur.gouv.fr
– Gendarmerie: is a branch of the French Armed Forces, in charge of public safety, with police duties among the civilian population in France. It also contains a military police force and a special forces component.
gendarmerie.interieur.gouv.fr
Corruption
According to Transparency International, France anked 26th on the CPI 2014 list (Corruption Perceptions Index: it measures the perceived level of public-sector corruption in 177 countries around the world). Conflicts of interest between public office and the private sector are a serious concern. As of 2012, France has no law that obliges elected public officials to disclose potential conflicts of interest arising from business relationships or positions. Furthermore, asset declarations are not published and the commission in charge of its enforcement doesn't have sufficient means.
Foreign presence
Foreigners amount around 8% of total population of the city. Marseille has always been the "crossroad of the world". In the late eighteenth century, half of the population did not originate from Marseille: the main groups were the Italians, Spanish and Greek or levantine. The foreign presence and integration is evident also in the plethora of cults practiced. Catholic – Marseille is one og the 23 Archdioceses of France. Protestants have four parishes of the Reformed Church of France. In marseille you can also find 40 israelitian synagogues and 50 mosques or prayer halls for muslims. In Marseille there is as well a mormon parish of The Church of Jesus Christ of Latter-day Saints.
Media
Relationship with other countries
France has maintained its status as key power in Western Europe because of its size, location, strong economy, membership in European organizations, strong military posture and energetic diplomacy. France generally has worked to strengthen the global economic and political influence of the EU and its role in common European defense and collective security. France supports the development of a European Security and Defence Identity (ESDI) as the foundation of efforts to enhance security in the European Union. France cooperates closely with Germany and Spain in this endeavor.
Entry/Exit
All foreign nationals wanting to come to France must be able to submit statutory documentary evidence at the border for the reasons for their stay, their means of support and accommodation arrangements. As a rule, unless you are exempt, you are required to have a visa. It must be applied for from the relevant French embassy or consulate in the applicant's country of residence.  The type of visa required to enter France depends on the duration of and reasons for the planned stay, except in the following special cases:

 for stays of less than or not exceeding 90 days (3 months), you need to apply for a short-stay "Schengen" visa;

 for stays exceeding 90 days (3 months) you need to apply for a long-stay visa suited to the duration of and reasons for your stay. Once the visa holder has entered the French territory, no visa modification or change of status may be obtaine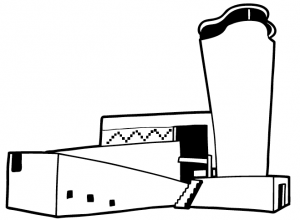 d. In addition, exercising a salaried occupation is subject to specific procedures that require getting a work permit prior to applying for a visa. As regards French overseas territories, the rules applicable may differ from those applying to the territory of metropolitan France. Applicants are required to specify their destination and flight details very accurately.