Quality of life
Public transport / International connection

Public transport: An outstanding public transport network Régie des Transports Marseillaise comprises of  2 metro lines, around 80 bus and tramway lines, and bikes rentals. RTM (Public Transportation network) www.rtm.fr – www.lepilote.com Mon-Fri 07 am – 06 pm / Sat 09 am – 05.30 pm
Bus timetables: T 0033 04 91 91 92 10 or go to Espace Infos Metro timetables: Mon – Thur 5 am – 8.30 pm then the "fluobus" takes over from the metro until at least 00.35 am Fri-Sat-Sun 05 am- 00.30 am
Tram timetables: T 0033 04 91 36 58 11   www.le-tram.fr
05 am- 00.30am every day. Tickets from distributor or sales points: single tickets per journey 1.50€; carte libertés (magnetic card) 6.30€ or 12.60€; 3 days card 10.50€; and day card "special visit" 5€, valid from the first journey until midnight, for an unlimited number of journeys on the whole city transport network
International connection:
By train: The main station is The Gare Saint-Charles (7th railway station in France) Connecting Marseille with Lyon, Paris Gare de Lyon, Lille, Paris Charles de Gaulle airport with more than 60 TGV per day www.sncf.com
By plane: Marseille Provence Airport www.marseille-airport.com

A bus service connects the Airport with Saint-Charles Rail Station. Leaving every 20min from 04.30 am to 11.30 pm. Journey time is 25 minutes
Taxi services cost about 40€ during the day, and about 50€ at night www.taxis-aeroport.com

By car: a dense motorway system: 3 highways (East/North/ Coastline) connecting Spain, Italy, and Northern Europe come together at Marseille. The city is less than one hour away from Camargue, the heart of Provence and two hours from the French Riviera.
Main distances from Marseille 
Lille
1008 km
Lyon
319 km
Paris
783 km
Cannes
180 km
Getting around

Parking
Parking in Marseille has always been a problem, especially in some of the 'quartiers' where narrow streets are the norm
Car rental
The minimum age to hire a car varies from 21 to 25 years. Drivers must possess a national driving licence, which they must have held for at least one year. Third party insurance is mandatory for driving in France and this should be covered in the hire price. Additional insurance is optional. Providers in the city centre (gare SNCF St. Charles, 1e) include Ada T 0033 04 9164 9059; www.ada.fr, Avis T 0033 04 9164 71 00 or 0033 08 20 61 16 36; www.avis.fr, Europcar T 0033 08 25 82 56 80; www.europcar.fr, Hertz T 0033 04 91 05 51 20; www.hertz.com, and National/Citer  (Entreprise Group) T 0033 04 91 05 90 86; www.citer.fr. All of the above have desks at the airport. So do Budget T 0033 04 42 14 24 55; www.budget.com, Thrifty T 0033 04 42 14 30 44; www.thrifty.com and Sixt T 003 04 42 14 35 30; www.sixt.fr
Bike
Bikes are available for hire from a number of newly installed self-service stations throughout the city T 0033 08 00 80 12 25 www.levelo-mpm.fr Short-term subscriptions available (one week). The first half-hour is free, thereafter rental costs €1 per hour.
Cycles Do, 72 cours Lieutaud, 6e T 0033 04 91 54 33 14 www.mbk.fr also hires out motorbikes, scooters.
Environment
Marseille has a Mediterranean climate, with mild, humid winters and hot, dry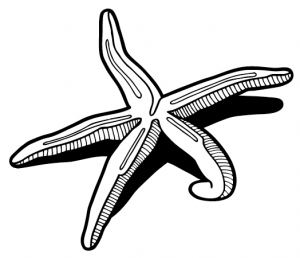 summers. Marseille is known for the Mistral, a harsh cold wind originating in the Rhône valley that occurs mostly in winter and spring. Less frequent is the Sirocco, a hot sand-bearing wind, coming from the Sahara Desert. Since the dawn of its history Marseille has always looked outward to the Mediterranean to which it owes the myth of its own founding: the love between a Ligurian princess and a Phocean sailor.With its 57 kms coastline, Marseille is also a great favourite with watersports. But it is not only divers, wind-surfers and sailors who flock to the city; its sun-drenched beaches also attract ordinary holidaymakers who seek nothing more energetic than a paddle.
Shopping
Markets:
There are several markets in Marseille. One not to miss is the fish market (daily 7.30 am -12.30pm) on the quai des Belges, at the Vieux Port, a real spectacle as local fishermen compete with one another to sell the catch of the day to passers-by. For something completely different, try 'les Puces' (the flea market), 130 chemin de la Madrague Ville, 15e, a cross between a north African bazaar and a car boot sale (with a few antiques thrown in for good measure), one of the liveliest places to find yourself on Saturday or Sunday morning. Open Tue/Sat 08 am -12 am and 02 pm – 06pm and Sun 08.30 am – 01pm.
Shopping Streets: 
The main shopping streets, the rue Paradis, rue Saint Ferréol and rue de Rome, run off the Canebière, just to the north of the Office du Tourisme. The Centre Bourse, just behind the Old Port, has a shopping mall above the underground car park.
Education
Education is free and compulsory between the ages of 6 and 16. Children under the age of 6 can attend écoles maternelles (nursery schools). Primary schools provide elementary education for those between the ages of 6 and 11. Secondary education begins in the collèges from the ages of 11 to 15 with further secondary education offered in general or technical lycées, leading to the national baccalauréat examination. Courses of study lasting for two or three years can lead to professional certificates or diplomas.
Two educational institutions in Marseille stand out in particular, namely: the University of Aix-Marseille and the Luminy Science Campus.
www.univ-amu.fr – sciences.univ-amu.fr
Hospitals
In case of emergency go to the nearest hospital, SAMU (emergency rescue) provides medical assistance 24/7
Hôpital Nord – Chemin des Bourrely T 0033 04 91 38 00 00
Hôpital de La Conception – 147 Boulevard Baille T 0033 04 91 38 00 00
Hôpital La Timone -264 Rue Saint-Pierre T 0033 04 91 38 00 00
Hôpital Salvator – 249 Boulevard Sainte Marguerite (Bouches-Du-Rhone) T 0033 04 91 74 58 60
Hôpital Sainte Marguerite – 270 Boulevard de Sainte-Marguerite T 0033 04 91 38 00 00
fr.ap-hm.fr