Leisure
Sports activities and facilities
You can practice any sport in Marseille! With its outstanding natural heritage of sea, hills and Calanques, Marseille offers its inhabitants and visitors an

opportunity to try a wide range of sports and has the facilities to host major sporting events. Pride of place goes to the great water sports events such as the Sailing Tour de France and the prestigious pre-regattas for the Americas Cup. Apart from water sports, the city's heart beats for Olympique de Marseille and its stadium, which buzzes with excitement during key football matches. Sport in Marseille also includes the tennis OPEN 13 and, during the summer, Beach Volleyball, Beach Rugby and Beach Soccer on the Prado and Borély beaches. But Marseille's sporting event par excellence is the "Mondial à Pétanque" which takes place in July and brings together nearly 12,500 "boules" players from all over the world. Marseille in October means the Marseille – Cassis half-marathon with over 15,000 participants. Practice your favorite sport, discover new activities and make use of our vast areas of natural areas: 25 beaches a few minutes from the city centre, 24 km of Calanques, 14 marinas, island archipelagos, 400 hectares of parks and gardens, high-quality facilities and over 300 days of sunshine a year!
www.om.net
Restaurants
There is no shortage of good restaurants in Marseille. From traditional Provençal to more exotic cuisine, everyone will find something to their liking in the Phocean city. Local specialities include the world-famous bouillabaisse (fish stew) of course, but also pieds et paquets, ratatouille, soupe au pistou, bourride, aioli, tapenadeand so on. It's worth noting that many restaurants are closed on Sundays, and sometimes in August too. Call beforehand to avoid disappointment.
Top end
La Table du Fort (8, rue Fort Notre Dame, T 0033 491 33 9765, latabledufort.fr) is gastronomical restaurant consistently ranked among the city's best, specialized in seafood and fish dishes.
Le Petit Nice Passédat (17 Rue des Braves, T 0033 49 159 2592, passedat.fr) counts 3-star Michelin. It is situated in an idyllic location by the sea, facing the islands, held by local celebrity chef Gérald Passédat. It ranks among Southern France's very best restaurants and serves the best bouillabaisse in town… at a cost. From 180 € pp.
Hot spots

Le Cercle Rouge (41 Rue Adolphe Thiers, T 0033 491 630 053, lecerclemarseille.wix.com) does excellent Corsican tapas such as figatelli sausage, stuffed artichokes, panchetta in honey and red mullet in tomato sauce. Worth booking to get a spot on the lovely terrace.
Le Cours en Vert (

102 Cours Julien

, T 0033 486 774 169, lecoursenvert.perso.sfr.fr) a veggie

 and organic restaurant. Wholesome and tasty – mains are 10-14 euros. Organic beers and wines are available too. Child-friendly. Service is a little slow. 
Fayrouz (

62 Cours Julien

, T 00

33 491 483 630) is a

 

Lebanese restaurant with fixed-price three-course menus around 20-25 euros each
Best convenient spots

Bar de L'Hotel de Ville a very popular spot for the long lunch break on a budget. Friendly service, good food and wine at a reasonable price. No English spoken whatsoever.
Four des Navettes (136 Rue Sainte, T 0033 491 333 212, fourdesnavettes.com)is a famous bakery for its "Navette" dry biscuit which recipe has been kept secret for almost a century. This is one of Marseille's culinary speciality..not to miss.
Nightlife
Marseille has a dynamic live music and club scene. Check out Sortir, every Wednesday in La Provence (www.laprovence.com), the local daily paper, for listings. Also worth buying is l'Officiel des Loisirs, out every Wednesday too.

Otherwise Vox Mag is a free fortnightly publication with listings, available from Fnac, Virgin and many venues. A good online guide for nightlife is marseillebynight.com, written  in French only. The best areas for nightlife in Marseille are the Vieux Port and Place Thiars, and the Escale Borély, a waterfront development south of the town centre (a 20-minute ride on the bus 83), right by the sea. Also worth checking out is le cours Julien, a square lined with cafes and restaurants in the La Plaine area. Many bars in Marseille are also glaciers (ice cream parlours). In fact, going out for an ice-cream is almost as popular as going out for a drink, at least in the hot summer months.
Bars, clubs, live music

For an aperitif head to the Bar de la Marine, (15 quai de Rive Neuve, 7e) made famous by local author Marcel Pagnol.
Bars at Le Suffren, (quai des Belges), overlooking the Vieux Port, perfect for people-watching and especially pleasant at sunset.
Le Trolleybus, (22-24 quai de Rive Neuve, 7e, letrolley.com) has been going strong for years and is still one of the most popular clubs in Marseille, with techno, house, hip-hop, jazz, and salsa, depending on the day of the week.
The Café de la Plage, (Escale Borély, avenue Pierre Mendès-France, 8e) is where all the trendy young things strut their stuff. It offers dancing and karaoke with popular music selections.
The New Cancan, (3 rue Senac, 1e, newcancan.com), is the city's largest gay-friendly club
Le Millenium, (route de Cassis, 9e), is one of the biggest clubs in town, and plays mainly house music.
La Maronaise, (Anse Croisettes, Les Goudes, 8e) is frequented by some of Marseille's beau monde (including well-known football players and television personalities) who come here to enjoy the amazing views and the impressive seawater pool (open Apr-Oct only). Entry to some nightclubs very much depends on the whim of the bouncers on the day, but dressing the part helps, so make an effort.
 Espace Julien (39 cours Julien, 6e, espace-julien.com), for everything from French music to jazz to hip-hop and local talent.
 Friche Belle de Mai, (41 rue Jobin, 3e, lafriche.org) you can hear the best local hip – hop acts.
Le Pêle-Mêle, (8 place aux Huiles, 1e), is a many-faceted bar/disco/cafe that occasionally hosts live music.
The Cité de la Musique (Auditorium), (4 rue Bernard du Bois, 1e, citemusique-marseille.com) (also Bastide de la Magalone, 245bis, boulevard Michelet) is the home of several local music associations and features concerts of all kinds, from jazz to baroque music.
La Cave à Jazz, rue Bernard-du-Bois, 1e, is, as its name indicates, the place to go for jazz music.
Museums, galleries and attractions
Some of the Marseille's museums:
Notre-Dame de la Garde – (Place du Colonel Edon, T 0033 049 113 4080)
La Canebière – (73 La Canebière, T 0033 049 191 7250)
The old port – 4 Quai du Port T 0033 049 190 5343
Saint-Victor Abbey – (3 Rue de l'Abbaye, T 0033 049 611 2260)
The City Hall – (10 Rue République)
The Vieil Charité – (2 Rue de la Charité, T 0033 049 114 5880)
The Cité radieuse – Le Corbusier – Built between 1947 and 1951, this imposing building (165 meters long, 24 meters wide and 56 meters high) evokes the theme of the ship anchored in an urban park. The raw concrete piles and the sprockets blind figures combine powerful and sophisticated figure, like the subtle texture of the lodges and superstructures of polychrome roof terrace. This plastic structure, typical of the great architect, associate visual effects to an organization outstanding for the period. Laboratory for a new "housing system", the Cité Radieuse houses 337 apartments of 23 different types, which offer many comfortable accommodation for 1-10 people
The Velodrome Stadium – (25 Rue Négresko, T 0033 049 176 5609)
L'Estaque and its painters – (26 Rue de l'Industrie)
Events
Weekend
The Riou Archipelago was created in prehistoric times by the Earth gradually heating and the rise in water level that followed and that submerged the vast plains at the foot of what is now the Marseilleveyre range of hills. The Riou Archipelago, property of the Coastal Preservation Project and is uninhabited. The islands are paradise for seagulls and to divers with a range of diving possibilities that is unique in the world. History and nature have combined to produce outstanding underwater treasures. Between Callelongue and Port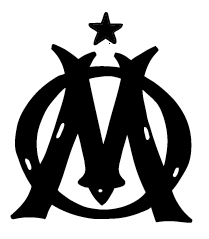 Pin, along a coast line of 20 kilometers, magnificent white cliffs rise vertically from the sea. Nobody can resist the fascination of such harmony, made of the infinity of the sea and the divine madness of the cliffs whose sharp peaks and colossal fortresses strive towards heaven. The Calanques, these emeralds fingers between the rocks, were created 12 000 years ago when a gradual warming after the ice ages made the sea rise to flood the valleys. In this way, the islands of the Riou Archipel were also formed. The natural conditions   sunshine, wind and dryness  have given birth to a plant life which is rich in its diversity, with some rare and fragile species. For example, the « Gouffé » grass exists nowhere else in the world. These species must be preserved. Man, in the pas centuries, let herds of goats graze here and built pens and lime kilns, of which the ruins can still be seen. Of this human settlement, only the fishermen s huts of Sormiou and Morgiou remain a living example The Marseille coastline stretches in a North-South crescent and alternates between rock, sand and shingle. To the south, the Calanques massif, with a few inlets and easy access to the water: Port Pin, En-Vau, Sugiton, Morgiou, Sormiou, the Phocéens Cove, and the Sablettes Cove near Les Goudes, Saména and the Mont Rose Cove near Montredon. N.B. Access to the Calanques in spring and summer is regulated by a prefectoral order prohibiting car traffic. Sormiou calanque is supervised in summer. Access to the Calanques: Bus lines 19 and 20, bus no. 21 to Luminy then walk to Sugiton, walk the Calanques along the Gardiole and Cassis hiking trails, line 23 to the 2 terminuses for Morgiou and Sormiou. The Frioul archipelago points to the coast the relief of its 4 islands: Pomègues, Ratonneau, If and Tiboulen. Calanques, beaches, sandy creeks, impressive cliffs, the light quality and the water transparency make the islands a spot of great beauty. Still a conservation area, it is an authentic encounter in the Mediterranean sea. The microclimate generates original and rare floral species, adapted to the conditions of aridity that characterize the spot. Furthermore, the Mistral is the great actor of the islands, it sculpts, gnaws and arranges them.