Housing
Cost for renting/buying
The average price to rent a studio apartment in the center is 540€ per month (outside the city center the price is 341.67€), and for a three-bedroom apartment in the center it is 1150€ per month (950€ outside the center). The average price per square meter for buying an apartment in the city centre is 3000€ and it is 2150€ outside the center of Marseille
Where to go/what to do
In France, you can start searching for accommodation in the press, on the Internet, through real-estate agencies or through word-of-mouth.  There are real estate agencies in almost all French cities. Most offer listings of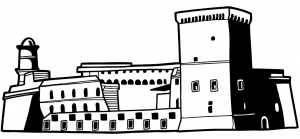 properties for sale or for rent. They mediate between landlords and tenants. If you find accommodation through a real estate agency, a finder's fee of one month's rent applies. Most French real estate agencies are now online.  Rents usually do not include water, gas, electricity or telephone. However, heating can be included in the rent.  In France, an inventory and state of repair is compulsory prior and after your moving. If deductions are applied to your security deposit because of damage, the owner must clearly justify these amounts with invoices or quotes. Your presence is compulsory during the initial inventory.
Agence Departementale d'information
sur le logement des Bouches-du-Rhone
7 cours Jean Ballard
T 0033 04 96 11 12 00
adil13.org
Maintenance and repair
Here are some useful links you may need to solve any domestic problem:
Small towns close to the city

Aix-en-Provence is 30km away from Marseille. Historical capital of Provence, a city of art from the extremely rich architectural heritage. Aix countryside nearby, the numerous cultural activities and sports are the main advantages of this dynamic city, future-oriented. You'll appreciate the quality environment: Camargue, the Luberon, the Alpilles and the Mediterranean coast. All these tourist places are accessible by walking tour.
Cassis at 30km from Marseille is a little seaside resort is snuggled at the foot of a very tall cliff called Cap Canaille. The city built with its streets going up and down has lovely old quarters with an elegant Hotel de Ville on the shady square, where the inhabitants came to cool off and play "petanque" on summer nights The route des Cretes high above the sea is very impressive and has a fabulous panorama of the area.
Aubagne is situated in the Huveaune valley. This once fortified city has retained some vestiges of the ancient ramparts and courtyards shaded by majestic plane trees. City of Santon (crib figurines), is also the birthplace of Marcel Pagnol.