Cost of living
Consumer goods
Prices can vary from one area to the other. Average prices 2015.
TYPE
DESCRIPTION
QUANTITY
AVERAGE PRICE (€)
Alcohol
Domestic beer
0.5l
1.15
Wine (DOC)
75cl
4.00
Imported beer
0.33l
1.25
Food
Apples
1kg
1.57
Oranges
1kg
1.67
Lettuce
1 head
1.25
Potatoes
1kg
0.97
Tomatoes
1kg
1.37
Rice
1kg
1.62
Eggs
12
3.25
Fresh cheese
1kg
7.67
Chicken breast
(boneless/skinless)
1kg
6.00
Bread
500g
1.32
Drinks
Soft drinks
0.3l
1.80
Cappuccino
regular
1.83
Milk
1l
0.78
Water
0.5l
1.08
Personal care
Shower gel 2-in-1
400ml
4.35
Toothpaste
100ml
2.45
Deodorant
 50ml
3.97
Hairdresser
21.00
Sports & Leisures
Cinema
 1 seat
8.50
Theatre
 1 seat
26.00
Gym
 month
 41.25
Cocktail
 1
10
Utilities
Basic (Electricity, Gas, Water, Garbage) for 85m2 Apartment
month
107.33
Prepaid Mobile Local call (No discounts or plans)
1 min
0.25
Internet (6 Mbps, Flat Rate, Cable/ADSL)
month
24.00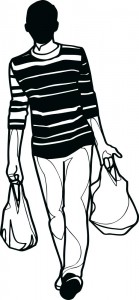 Taxes
France has much the same taxes (e.g. income tax, capital gains tax, property tax) as other countries. However, there are three main differences between France and many other countries:
Generally income tax and social taxes are calculated on an individual basis. In France, they are calculated on a family basis, in simple terms the income for all family members is added up and then divided by the number of people in the family.
Tax rates in France are different and generally higher than most other countries.
There are a number of tax loopholes and exemptions specific to France.
These three factors mean that some people see a large increase in taxes when they move to France, some see a large decrease, and some see little change. The main factors that determine which category one falls into depends on where one comes from and on individual circumstances.
Employment law
In France it is necessary to provide a written contract of employment to all staff of whatever grade or level. In the event that there is no written agreement, then a contract of employment is nevertheless held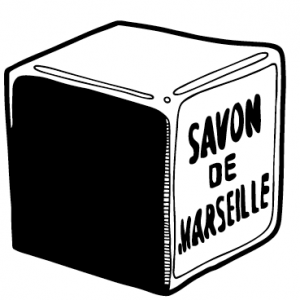 to exist and the employee will systematically benefit from the maximum protection provided for by the law. The contract of employment must be in French, even where both employer and employee use the same language which is not French. Contracts of employment are virtually always for an indefinite term and specific agreements for short limited term employment are tightly regulated. However, limited term agreements may not be renewed more than once otherwise they will be held to become indefinite term agreements.