How to Be a Positive Leader.
Jane E. Dutton & Gretchen M. Spreitzer
[Berrett – Koehler, 240 pp, $ 26.95, 2014]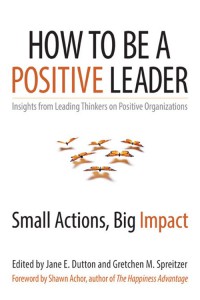 The field of positive leadership continues to expand. Building on the practical tools and philosophy in Kim Cameron's books, this edited volume brings the best research from fourteen scholars and translates it into plain English for organizations.